This Kid's Name is B Strong for a Very Good Reason!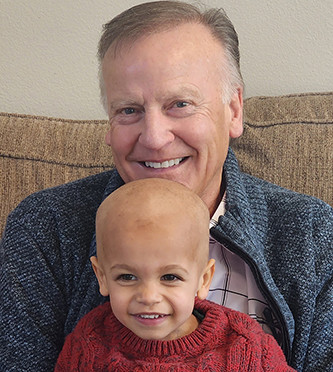 That's me and my two-year-old grandson Brian Strong on the right. Briar has cancer. But he also has thousands of people PRAYING for his recovery. And God is answering those prayers. First with the successful removal of a one-pound tumor from his 24-lb frame. And now through the first three weeks of chemotherapy and radiation treatments.

Just one message of many that have come out of this ghastly ordeal is what I am now calling a believer's PRAYER IMPERATIVE.

Right now there is something you MUST pray. I'm using the word imperative because it means "MUST DO."

"Rejoice always, pray without ceasing, give thanks in all circumstances; for this is the will of God in Christ Jesus for you." 1 Thessalonians 5:16-17

So what prayer is God telling YOU to pray RIGHT NOW?
Hey, like this? Why not share it with a buddy?
Related Posts