DO YOU WANT TO LOVE GOD MORE AND FEAR LESS?
ACTIVATE YOUR
FAITH TODAY!
WHAT PEOPLE SAY about love god fear nothing I've never heard such a positive pedagogical take on this subject like you have explained here. Thanks!
Henry H
Thank you for the wonderful guidance, Mark! It helped me learn that God will show me what he can do if I listen.
AI Z
Your message is full of inspired words! God is using you Mark and I thank him for that.
Stephanie W.
You are having an extremely positive effect on me. Never think that God is not working through you and your Love God Fear Nothing ministry!
Sammy J
Your inspirational and Godly-messages are helping me climb out of a very deep depression. Thanks!
Annie C.
Your message today is for ME. Thanks so much for hitting a home run in my spirit. Beautiful words! I really love your Love God Fear Nothing messages.
Russell S.
Thank you for helping me through this dark time in my life. My heart is aching, but having access to your messages is really helping me trust God.
Jon L.
Every minute of your life God has been preparing you for your ministry and the huge impact you are making in the lives of countless thousands around the world.
Kyle K.
I'm praying for you since you probably are in pain from carrying me and so many others on a daily basis. 🙂 Thanks for all you do.
Jack A.
I really appreciate your Love God Fear Nothing devotional each day! It helps me focus on God first thing in the morning before all the distractions take over.
Tanya W.
I thank God for his voice through you and the way He has used your life--with all its highs and lows--to spread His word of strength, love and healing.
Gianny B.
Many thanks for your words. Your words are the medicine of my life. Let God bless you!
Abraham B.
I am speechless over the truth in this message. I can see thousands of people around the world are following your ministry. This truth you wrote about has created a new outlook for me.
Bill N
Mark, you are unbelievably kind, talented, gifted, gracious, and so much more. I am eternally grateful for your Love God Fear Nothing ministry.
Jeff F.
We were ready to divorce and your ministry's messages helped us so much. You are a rock and you write so beautifully. You bless us and even people you don't know who are reading your inspirational words.
Kelly & Scott K.
Your Love God Fear Nothing message this morning was exactly what I needed to read and hear. I felt discouraged but am giving it all to God and relying on him so that I can have peace in my life.
Susan S.
Thank you pastor Mark. You are a real blessing. May God strengthen you each day and meet your heart's desires as you pray to encourage us.
Phyllis U.
I am in an African prison but God keeps fulfilling his promises. He made me to know his words and I am happy and grateful to God for his love. Thanks for your ministry which has brought me closer to him.
John B.
Thank you for being so honest and speaking from your heart. You gave me Godly guidance to deal with life's most difficult situations. And it was exactly what I needed to hear right now. May God continue to bless you to change lives around the world.
Billy G.
Thank you for sharing the great gifts God has entrusted to you to bless others. The content was refreshing, educative, and inspiring. Your delivery was deliberate, thoughtful, and revolutionary!
Alan S.
Thank you for being a beacon of hope, spiritual direction and light during my darkest times.
Steven R
You have no idea how much your ministry impacts my life.
Angela A.
Sign up for Mark's Daily Blog — It's FREE!
Just enter your email below.
You will also receive a free chapter from Mark's new book:
"7 Steps To Activate Your Faith"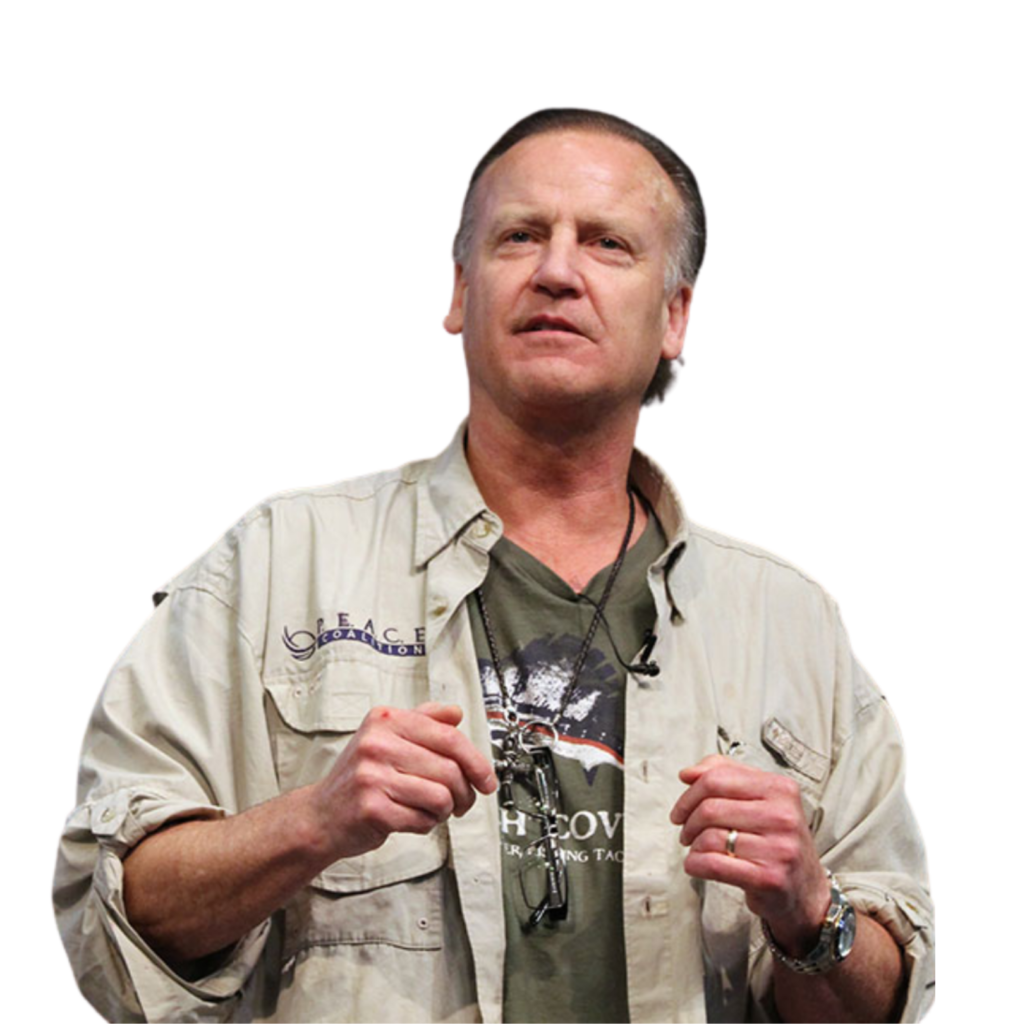 Mark is a CEO-Leader, pastor, author, and transformative change agent. He founded the "Love GOD, Fear NOTHING" ministry in 2016. From 2013 through 2015, he was President & CEO of YellowChair Strategy (YCS) which helps churches, Christian organizations, and marketplace companies transform their today to arrive alive tomorrow.
From 2008 to 2012, Mark was the Executive Director of the "Global Missions PEACE Plan" founded by Pastor Rick Warren at Saddleback Church in Lake Forest, California.
Mark has been a member of Saddleback Church for over 35 years. He lives in Rancho Santa Margarita, California with his wife of 44 years, Cindy. They have two children – Evan and Megan – and five grandchildren.
QUESTIONS? PRAYER REQUESTS?