Is Your Head Talking to Your Heart?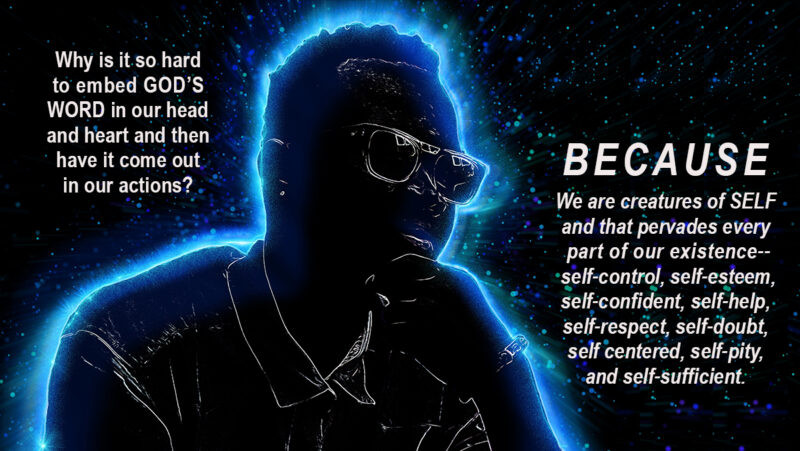 It's time to confront one of the biggest challenges facing Christians everywhere on planet earth: Many of us struggle mightily to ingest God's Word and then transport its promises and power to our head. Even more believers come up empty when they try to move God's knowledge and wisdom to their heart. But the third leg of that cycle—activating God's Word in the way we live our life—is the challenge of a lifetime for all Christians.
Here's the HEAD-HEART-ACTION process boiled down to its essence and simplest form: The challenge is to move FROM the instruction we get in Proverbs 3:5:
"Trust in the Lord with all your heart, and do not lean on your own understanding."
TO the activated trust offered in Psalm 56:3–4:
"When I am afraid, I put my trust in you. In God, whose word I praise, in God I trust; I shall not be afraid"?
TO the God-directed ACTION modeled in the book of James:
"Whoever knows the right thing to do and fails to do it, for him it is sin." James 4:17
Here are the three steps I take to move God's Word from my head, to my heart, and then into the chute to be activated in my life:
ONE: SPEND TIME WITH GOD
The less time we spend in the Bible, the less application we will see in God's Word. That leaves a gap for the challenges of life to sweep in and extinguish our drive to consume God's Word. If we are not spending time with God and immersed in his Word, we cannot start the HEAD-HEART-ACTION cycle.
TWO: MEMORIZE SCRIPTURE
Since our heart determines the direction and nature of our action, God's Word must be embedded there. Life happens in real-time, and it unfolds instantaneously. Memorizing Scripture is important to give us God's perspective and direction, of course. But it also provides SPIRITUAL CONFIDENCE to fight off the negative emotions that make the instantaneous nature of life so dangerous.  Deuteronomy 6:5-7
THREE: FOCUS ON OTHERS
We are creatures of SELF and that pervades every part of our existence–self-control, self-confident, self-esteem, self-help, self-respect, self-centered, self-doubt, self-pity, self-defense, self-sufficient. ANTIDOTE to self is SERVICE. As we serve, WE are ministered to by God and that chips away at self. Most importantly, it puts God's Word in ACTION because that is the ONLY way we can help someone else. As we put God's Word into action for others, we activate it in ourself.  James 1:22-25
I ask God to give me the strength and wisdom to diligently consume his Word and make sure I have it in my heart so it can be activated fully and always to HIS GLORY.
WHAT ABOUT YOU?
How will you get God's Word into your head and heart so it can be activated in your life?
"Let the word of Christ dwell in you richly in all wisdom, teaching and admonishing one another in psalms and hymns and spiritual songs, singing with grace in your hearts to the Lord." Colossians 3:16
"Therefore everyone who hears these words of mine and puts them into practice is like a wise man who built his house on the rock." Matthew 7:24
Hey, like this? Why not share it with a buddy?
Related Posts