My "God Confidence" Had A "FEELS LIKE" Reading of -50
The recent spate of frigid weather holding the U.S. hostage has produced record low temperatures and left tragic stories of death and destruction in its wake. Temperatures plummeted to a "feels like" reading of -50 in some areas. The "feels like" term used to be called the wind-chill factor, but the words do not matter. IT'S COLD!
All of that prompted me to apply the FEELS LIKE metaphor to our GOD CONFIDENCE—how much we believe; how much we trust; and how much we live like Christ.

Here are three of the foundational pillars:
Trusting God no matter what is happening around us.
Living with 100% expectancy that God will show up.
Expressing God's love for others to see and feel.
Here is a snapshot of what GOD CONFIDENCE is NOT:
Living without worry and fear.
Always doing the right thing.
Avoiding life's pain and travail.
100% GOD CONFIDENCE is a way to gauge our TRUST that God is in control, no matter what happens on our walk with Christ.

The FEELS LIKE factor for GOD CONFIDENCE is determined by the circumstances in our life. For example, if our GOD CONFIDENCE is at 50% when a storm crashes onto our shore, it can easily plummet to -25 or lower.

Low GOD CONFIDENCE is rampant in modern-day Christianity and only getting worse as moral relativism tightens its grip on society and the pace of life accelerates inexorably.

Most often, it shows up when we turn away from choosing what we know is right but cannot muster the strength to pull off.

DECISIONS & CHOICES. It's always about decisions and choices.

God knows how easy it is for us to become discouraged and drift away from trusting him. That is why I ask him to help me interrupt my drift early and raise my trust in him even when life makes that tough to do.
HOW ABOUT YOU?
Where is your GOD CONFIDENCE right now? What is your FEELS LIKE God Confidence when trouble hits?

Lord, you know how easy it is for us to become discouraged and drift away from trusting you. Help us interrupt our drifting early and raise our trust in you even when life makes that tough to do. In Jesus' name, Amen.

"Have I not commanded you? Be strong and courageous. Do not be afraid; do not be discouraged, for the LORD your God will be with you wherever you go." Joshua 1:9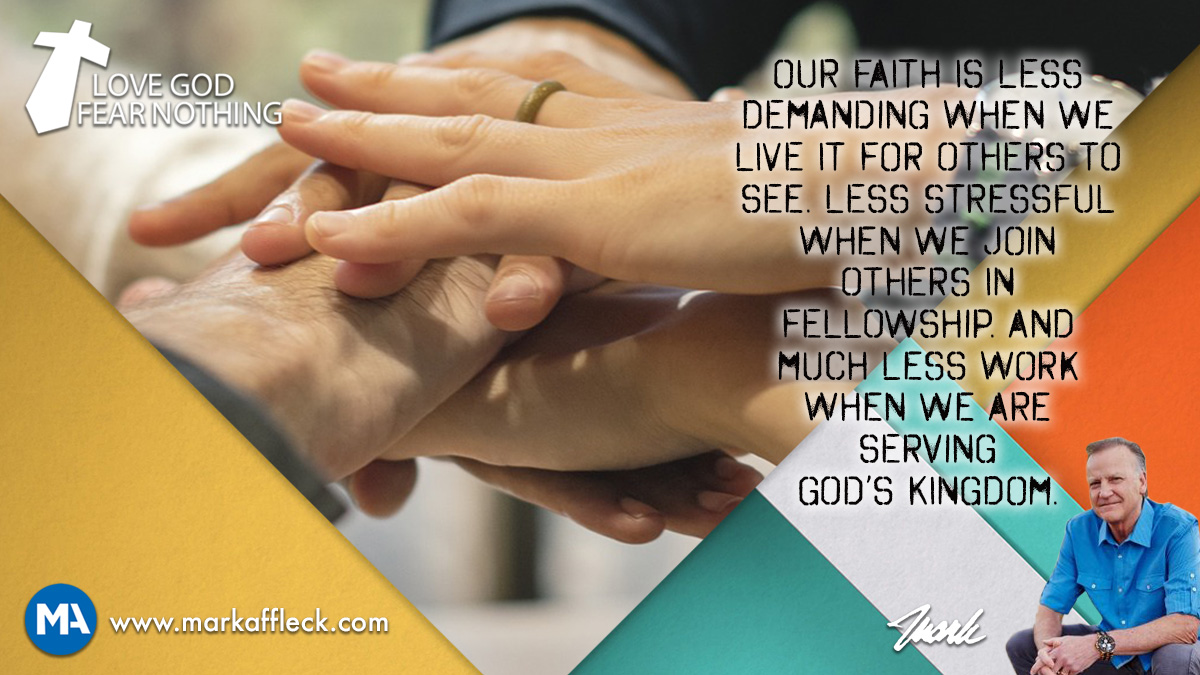 Hey, like this? Why not share it with a buddy?
Related Posts