Yesterday Tested Me in More Ways Than I Can Count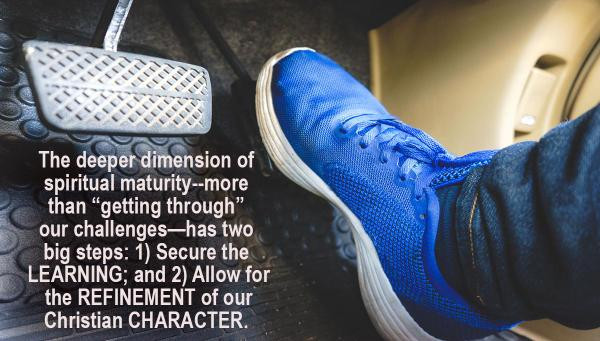 There are bad days, really bad days, and occasionally horrible days. Well…I would have to consider yesterday, a sunny day smack dab in the middle of June, horrible because it seemed to feature some kind of challenge from every role I play in my life.
Earlier in my faith walk these horrible days would knock me out like a punch from Mike Tyson in his prime. Yesterday was different. It was still horrible, but my attitude was in another, positive universe from where it was years ago.
Back then my goal was to "get through" the trials of life. Not yesterday. I prayed through it all day long and tried to take on each challenge individually without crashing under the weight of all the others. Otherwise I would have just screamed out in anger and frustration.
It's more clear to me than ever before that spiritual maturity is developed through our trials as we learn to trust God and grow our faith. And the DEPTH of a believer's spiritual maturity determines what and how much they learn from the trials they face in their life.
This deeper dimension of spiritual maturity–more than "getting through" our challenges—has two steps: 1) Secure the LEARNING; and 2) Allow the REFINEMENT of our Christian character. 
If the challenges of life are inevitable, I want to maximize the learning they produce and grow spiritually by asking: 1) How did I respond to the challenge?; 2) How did my faith hold up under pressure?; and 3) How can I learn from the experience? 
The answers to those questions become new bricks I can add to my spiritual maturity foundation. It then becomes a never-ending cycle I call: Challenge/Learn/Grow.
The cycle gains momentum with each new challenge and the revolution it spawns. Yesterday sent is spinning like an over-caffeinated dancer. As that process unfolds, we re-commit to keep adding bricks to our spiritual maturity foundation. Each go at it makes us better equipped to handle the trials of life than we were before. 
This Challenge/Learn/Grow cycle continues for a lifetime.   
Just as physical strength is built through exertion and straining against resistance, spiritual strength is developed in the hard times of life. Like my yesterday.
It is easy to grow weary—and it happens fast!—of facing the seemingly endless stream of challenges that breach our life's bow. For this we turn to God's Word for comfort and persistence. 
"As for you, brothers, do not grow weary in doing good." 2 Thessalonians 3:13\
It is God's will that we grow to be more like Jesus. And for that journey we have his promise to watch over the process every single step of the way. 
I ask God to help me stay committed to growing spiritually–day-in and day-out—by allowing each test and trial in my life add another brick to my spiritual maturity foundation. And today I thanked him for yesterday's brick building exercise.
WHAT ABOUT YOU?
Are you learning from your trials? Are they growing your faith?
"Count it all joy, my brothers, when you meet trials of various kinds, for you know that the testing of your faith produces steadfastness. And let steadfastness have its full effect, that you may be perfect and complete, lacking in nothing." James 1:2-4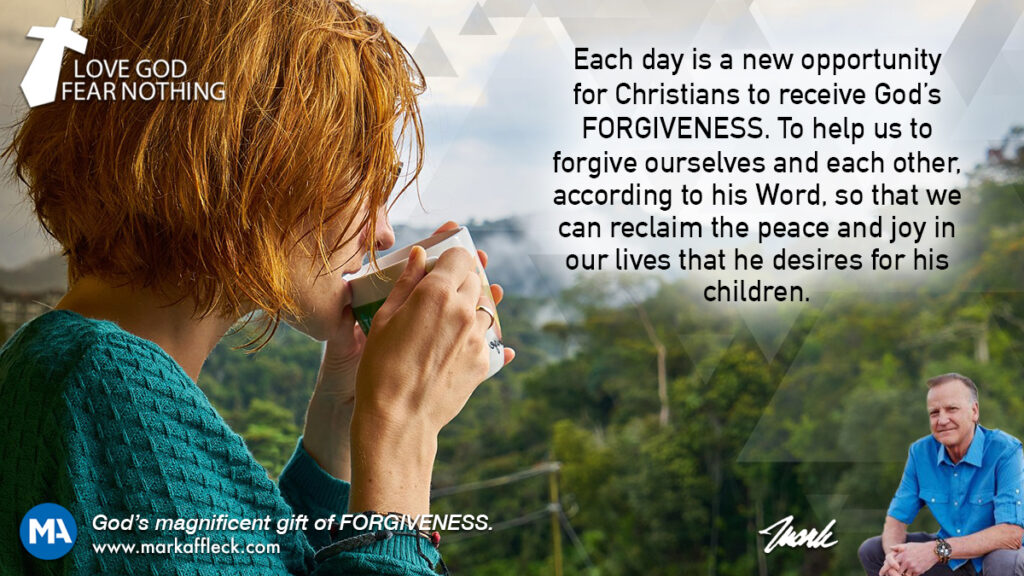 Hey, like this? Why not share it with a buddy?
Related Posts