Why am I in a Frustrating JOY SLUMP?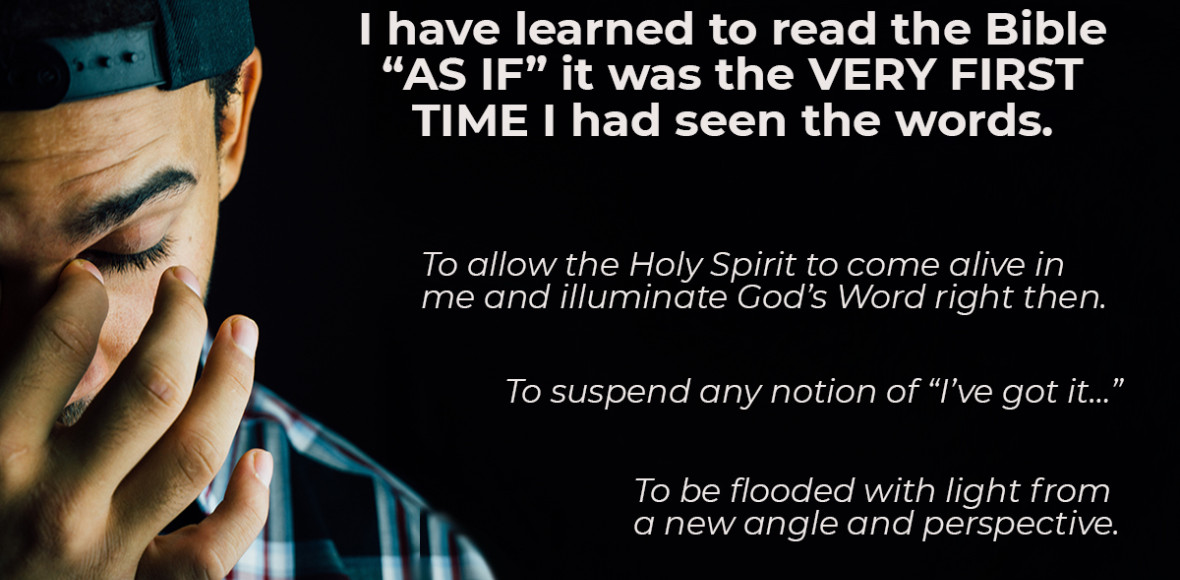 I decided this morning to write about the JOY SLUMP I've been in for the past couple of months. There have been "pockets" of joy during this time, but they seem fleeting and somehow less than complete. Yes, this challenge has happened in the exact same period my two-year-old grandson Briar has been fighting cancer. But that is, at least in part, the point. No matter the circumstances, I have to accept reality and call my funk what it is—a lack of joy. And it's not only Briar's situation in play. What follows is how I processed my JOY SLUMP this morning.

The WORLD'S JOY: Most people think of JOY as bathing in a sea of smiles with pleasure and happiness animating the experience. You know, a hike in the forest. Or watching an orange sunset melt into a welcoming horizon. Or visiting the world's pleasure factory of euphoria and stimulation.

The common denominator to worldly joy? It's temporary and ephemeral.
CHRISTIAN JOY: For Christians, joy in Christ transcends the emotional or physical thrills of life on earth. It is a fruit of God's Spirit and his gift to us (Romans 15:13). It is taking on God's character, being driven by his promises, and living out the purpose he has for our life to help grow his Kingdom.

The common denominator to Christian joy? It's found when we are in HIS PRESENCE (Psalm 16:11).

REVERSING A JOY SLUMP

My FIRST step is realizing that ignoring God's Word–when my joy in Christ is replaced by dismay and demoralization–makes me an ACCOMPLICE! So I headed back to his Word.

My SECOND step is remembering that it's foolish to patch our joy pipe if it's leaking. We cannot expect to restore our joy in Christ without asking him to examine our thinking and actions…and then repenting as necessary.

"Search me, God, and know my heart; test me and know my anxious thoughts. See if there is any offensive way in me, and lead me in the way everlasting." Psalm 139:23-24

"Repent, then, and turn to God, so that your sins may be wiped out, that times of refreshing may come from the Lord…" Acts 3:19

My THIRD step is blowing up any sign of spiritual arrogance that has me thinking I have "mastered" the Bible. God tells us that we will NEVER master anything related to his Word and, in fact, must remain immersed in it every day we walk on earth.

I have read Philippians—God's treatise on joy–too many times to count. But yesterday, while mired in my joy slump, it came alive like NEVER BEFORE.

"Rejoice in the Lord always; again I will say, rejoice!" Philippians 4:4

I have learned to read the Bible "AS IF" it was the VERY FIRST TIME I had seen the words. To suspend any notion of "I've got it…" To allow the Holy Spirit to come alive in me and illuminate God's Word right then in that exact spot and circumstance. To be flooded with light from a new angle and perspective.

Satan will never stop trying to pull God's joy out of our life. But God's power trumps Satan every time and he will pull us out if we ASK HIM.

"May the God of hope fill you with all joy and peace as you trust in him, so that you may overflow with hope by the power of the Holy Spirit." Romans 15:13

"If you call out for insight and raise your voice for understanding, if you seek it like silver and search for it as for hidden treasures, then you will understand the fear of the Lord and find the knowledge of God." Proverbs 2:3–5
Hey, like this? Why not share it with a buddy?
Related Posts