When God's Pruning Became a GIFT, Things Changed.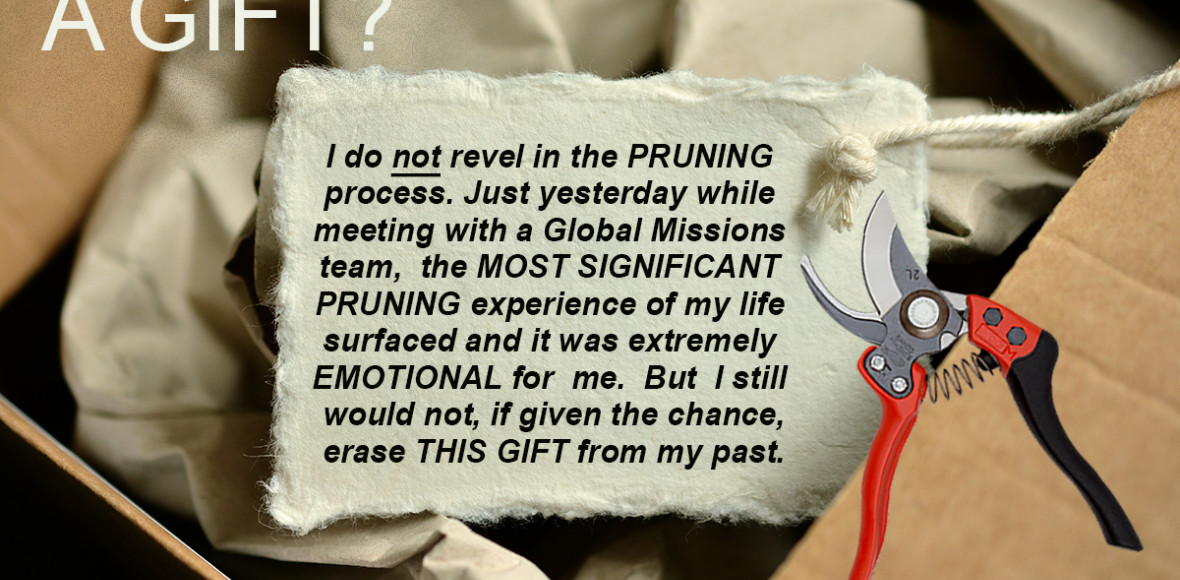 We know that God's PRUNING is an imperative in our life-long, never-ending journey toward SPIRITUAL MATURITY. But considering it a GIFT is a bit much, don't you think?

That's exactly what I thought early in my faith walk when the goal was to avoid God's pruning at any cost or, if that didn't work, endure it quickly with the least amount of pain.

But that all changed when my life's car hit an unpaved stretch of road as a CEO and sent me into the pruning chute. It was then that I learned to appreciate the process God was using to build my faith and shape a new me in the process.

I began praying for God to examine me ever deeper to mine revelation ore that would become renewal stones. A rhythm developed that had me edging step by tentative step to thinking about pruning as a GIFT—an experience NECESSARY to deepen my spiritual maturity.

Don't get me wrong. I do not revel in the pruning process. Just yesterday while meeting with a Global Missions team the most significant pruning experience of my life came up and it was very emotional for me. But I still would not, if given the chance, erase it from my past.

To be clear, I am not seeking out God's pruning. But I am vigilant about watching for signs that he is knocking on my door with his pruning shears in hand. I TRUST God's plan and timing to reveal what was hidden to me so it can be used as a spiritual-growth accelerant.

God's timing, for everything in life, rarely makes sense to us—especially with pruning because of the pain it brings. But the timing of our pruning always makes sense to God because of his purpose behind the process and the plan for how the learning will grow our faith.

In the end, pruning is about having a PERSPECTIVE that the process is intended to shape us to be MORE LIKE CHRIST. Period. If this perspective leaves us at any time during the pruning process, we will weaken the gift of renewal and growth that comes when we are pruned by God.

I ask God to help me view his pruning as a GIFT by reminding me that the process is to transform my faith in the image of Christ.

WHAT ABOUT YOU?

Are you trying to "get past" something in your life right now that God wants to talk about first?

"Be glad in this, even though it may now be necessary for you to be sad for a while because of the many trials you suffer. Their purpose is to prove that your faith is genuine." Peter 1:6-7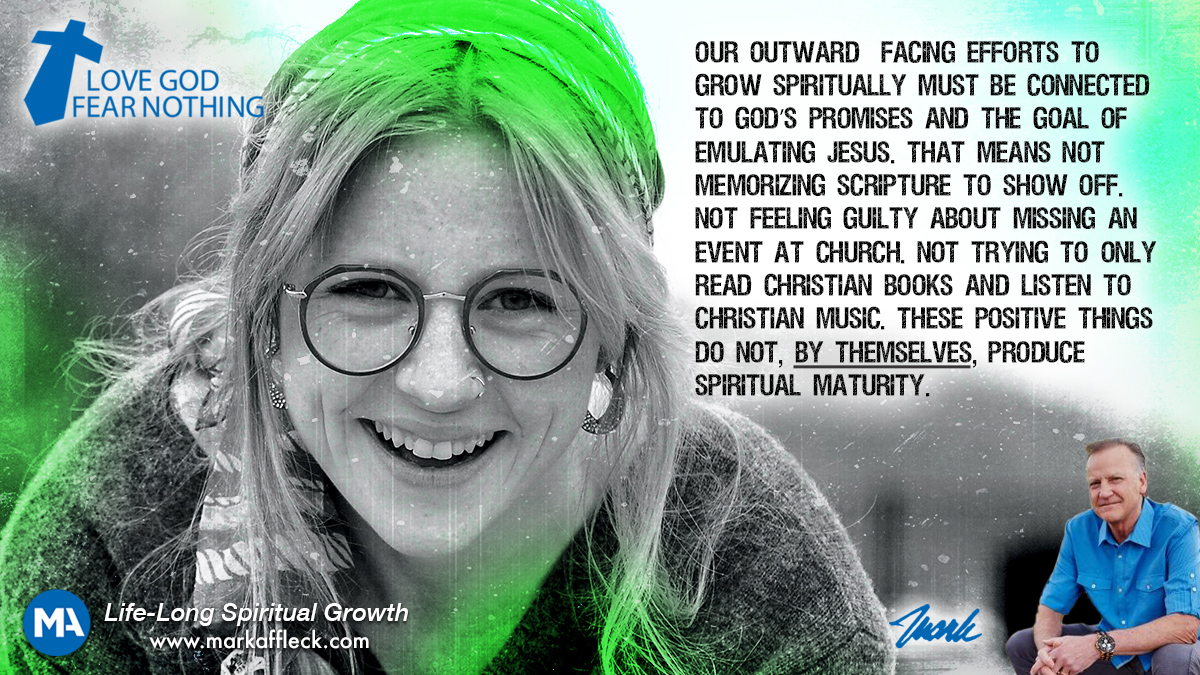 Hey, like this? Why not share it with a buddy?
Related Posts