Me Wash Feet? You Have Gotta Be Kidding!
It's Holy Thursday and my attention is locked on God's SERVICE-DRIVEN LOVE.
Holy Thursday is yet another opportunity to reflect on the incredible gift Jesus gave us by dying on the Cross. To right our wrongs. Heal the fractures in our soul. And, of course, to pay the ransom for our sins.

But there is so much more.

On this day in this glorious Holy Week, Christians around the world remember Jesus' Last Supper with his disciples. The day he gave them—just hours before his arrest–clear direction to love and serve one another. To recognize his servanthood and humanity. To ponder the gravity of what he would soon do on the Cross.

Jesus patiently taught the disciples about "real" love—agape love. He explained that this special kind of love was not based on emotion or feelings. That it is love expressed through selfless acts in the service of helping others.

Jesus made his teaching come alive by taking on the role of a lowly household servant washing his disciples' feet and declaring: "I have set an example that you should do as I have done to you."

Serving others in love is a defining characteristic of living a Christ-like life. It is a billboard for Christians to tell the world that they are following Christ. And it is God's light shining through us for the world to see.

When I think about this special kind of love, former U.S. President Jimmy Carter quickly jumps into my viewfinder for how he has dedicated his post-Presidency to be a servant leader spreading the love of Jesus around the world.

Until I met my dear friend Jeff Freemyer in Atlanta, my view of our 39th President was lukewarm at best. But Jeff, from his perspective gained through a 16-year affiliation with The Carter Center Board of Councilors, told me the story of how President Carter had attacked and defeated the global scourge of Guinea Worm. Just 25 years ago some 25 million people were afflicted. Today, because of The Carter Center, there are less than 20 cases.

The staggering footnote? Over 100 million cases have been averted because of the Carter's selfless act of servant-driven, Christ-like LOVE.

Jeff told me about many other examples, including giving millions of people hope through reducing the stigma of mental health, his wife Rosalynn's passion for over 50 years.

Jimmy and Rosalynn are perfect examples of the selfless, servant-driven love that Jesus told us about on Holy Thursday.

MY HOLY WEEK PRAYER ON SERVICE-DRIVEN LOVE

Father God: Your son came into the world to live a sinless life and then endure a painful, but sacrificial death on a wooden cross. Before dying, he performed an act of love-driven service—washing his disciples' feet. You put all things in his hands and what did he do? He knelt down and washed feet. Help me remember your love and sacrifice every day of my life. Inspire me, Lord, to serve without looking for recognition or adulation. To perform acts of service that are based on the example Jesus gave us when he washed his disciples' feet before suffering his agonizing torture on Golgatha. I want to exhibit your love through service so the world knows it all comes from YOU. Fix my eyes and heart on the image of your Son the servant. And may you get any and all of the credit. In Jesus' name, Amen.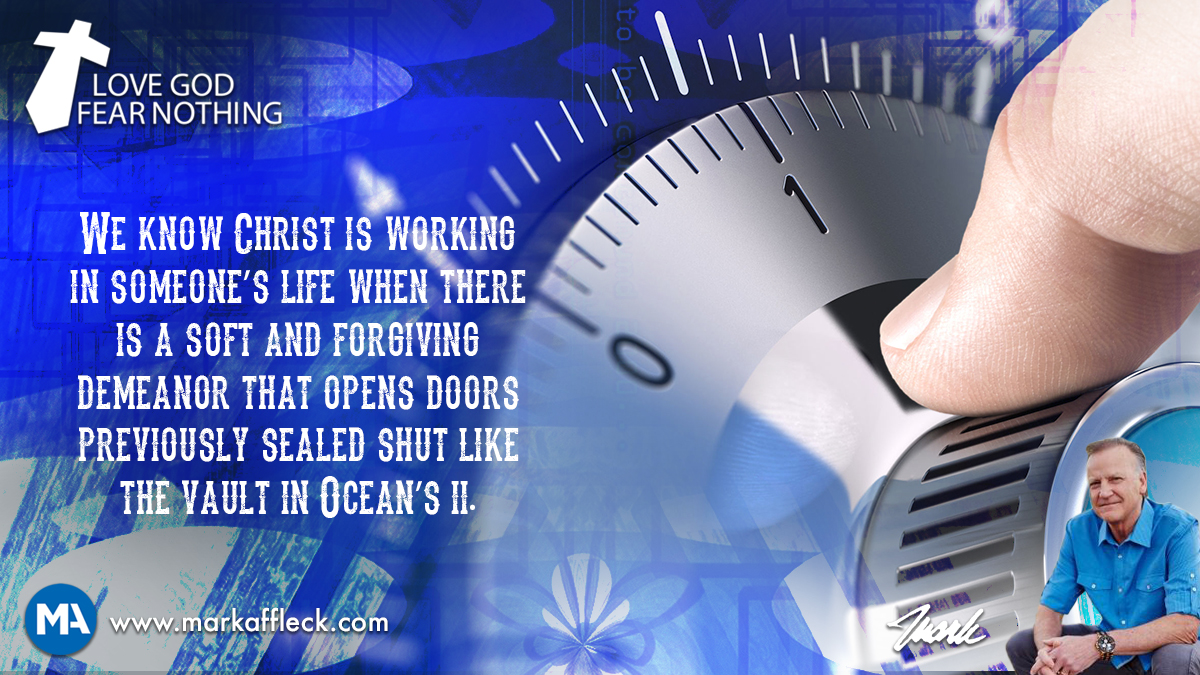 Hey, like this? Why not share it with a buddy?
Related Posts