"Try Easy" Is The Best Spiritual Guidance I've Ever Got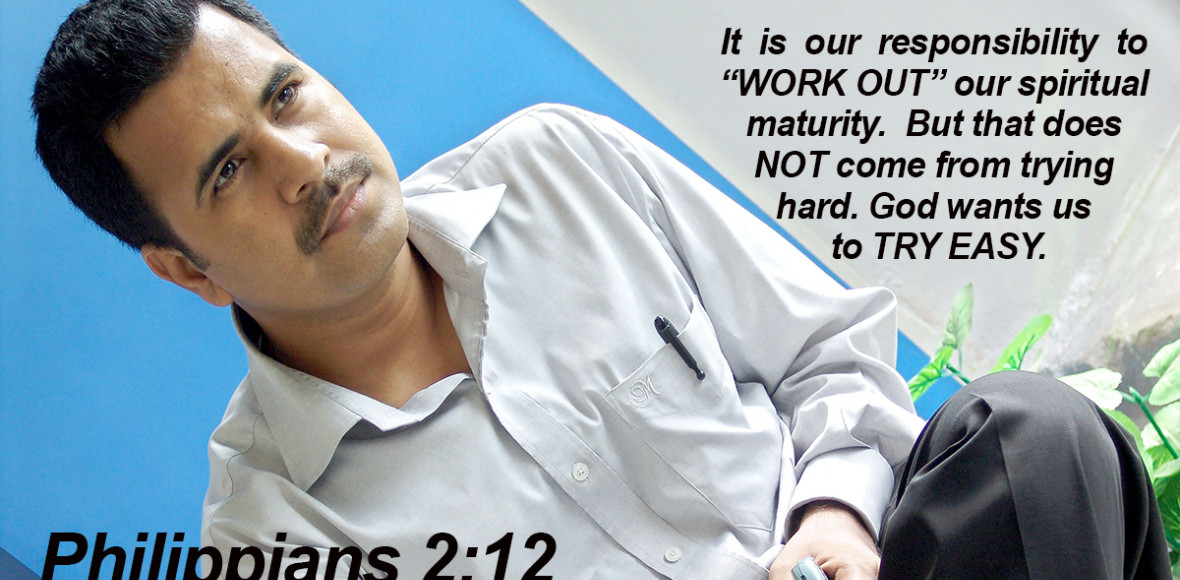 This will sound counter intuitive, but Christians in hot pursuit of spiritual maturity—without success–should STOP TRYING SO HARD. Trying too hard to grow spiritually shows up in two ways:

CHASING TOO MUCH—Taking a transactional "to-do-list" mindset of spiritual activities.

THINKING TOO MUCH—Getting inside our head with doubts about our spiritual maturity.

If either one or both of those two dynamics are present, it doesn't take long before the distance between where we are in terms of spiritual maturity and where we want to go looks to be so large that we simply stop trying.

Don't get me wrong, there are plenty of moments that call for forceful and decisive action to develop the Christ-like habits of a disciple. But that kind of effort cannot be sustained.

TWO CAUTIONS
Spiritual maturity is complex and cannot be oversimplified and turned into an activity-driven exercise.
We need to stop looking for "ONE-STEP MATURITY" and, instead, commit to GOD'S WORD—all of it.
The beginning and end of Christian maturity is Christ himself. A continually DEEPENING relationship with Jesus is the heart of spiritual maturity. And that takes discipline that I struggled to find early in my faith walk. My response to that roadblock was to develop a comprehensive action plan to kick-start my spiritual growth.

Once I activated that plan, reality set in IMMEDIATELY and revealed the plan's craziness. My disappointment led to inaction…which led to frustration…which led to futility…and finally ABANDONMENT of the plan altogether.

Why start if you can't finish, right?

And then Pastor Rick Warren reminded me that spiritual maturity was being like Christ who derived his strength from the times he withdrew to pray and spend time alone with God.

"Very early in the morning, while it was still dark, Jesus got up, left the house and went off to a solitary place, where he prayed." Mark 1:35

It is our responsibility to "work it out." But that does not come from trying hard. God wants us to try easy by allowing him to work out our salvation. (Philippians 2:12).

I ask God to remind me that KNOWING HIM must be the top priority in my spiritual growth goals and activities. To keep me from trying hard under my own power to manufacture a deeper connection with him. To show me continually that developing intimacy with him comes from my surrendered obedience.

WHAT ABOUT YOU?

Are you trying too hard to grow spiritually?

"Therefore, my dear friends, as you have always obeyed– not only in my presence, but now much more in my absence–continue to work out your salvation with fear and trembling." Philippians 2:12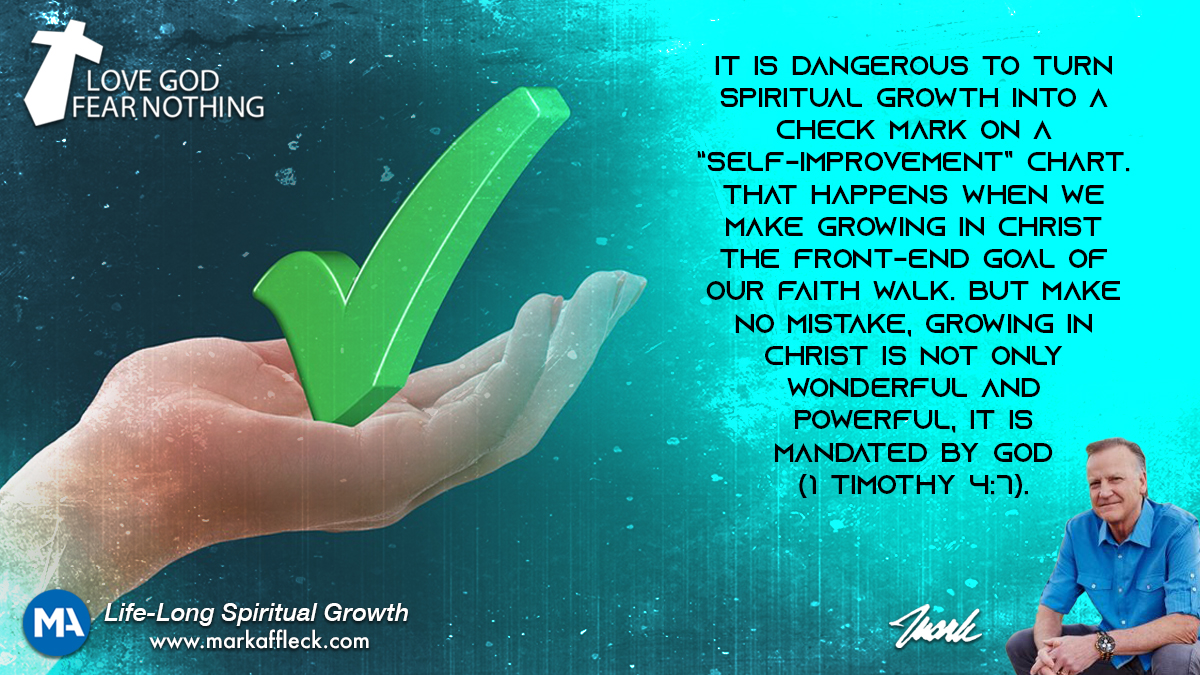 Hey, like this? Why not share it with a buddy?
Related Posts