There IS a "Plus One" On God's Solitude Invitation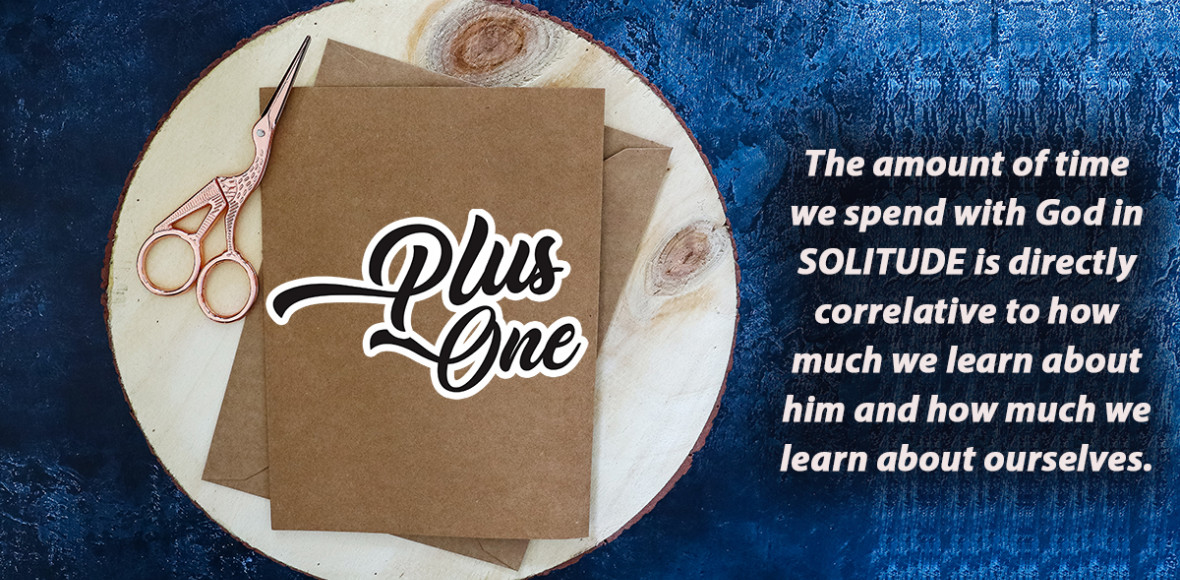 People all over the world are on a frantic search for some "ALONE TIME" with themselves. They want to find a happiness lane that muffles the unwelcome noise ringing in their head and messing with their heart. They want to tame the tension that slices through their relationships like a chainsaw eating a tree. They want to escape the challenges (and pain) produced by those pesky "demons" called reality and responsibility.

The world misses the mark right out of the gate with its definition of ALONE TIME as being "me only, with no PLUS ONE."

Being alone to listen reflectively to your gut, recharge, and reduce stress are good things. But they have nothing to do with the spiritual imperative to spend time in solitude with God as Jesus did (Mark 1:35).

The essence of alone time actually IS "us and our very own plus one" who happens to be the Lord of Heaven and earth—God, Jesus, and the Holy Spirit.
Solitude with God is a matter of CONNECTING with him directly—and intimately—to share our life breath every day. To discover our life purpose. To discern what he would have us do and who he would have us be.

The Bible's most instructive message on this kind of connection is the Vine & Branch story told by the Apostle John:

"Remain in me, as I also remain in you. No branch can bear fruit by itself; it must remain in the vine. Neither can you bear fruit unless you remain in me." John 15:4

Just as a branch is linked directly to the vine and, through the vine, connected to other branches, so we are linked directly to Christ and his love-filled grace. The amount of time we spend with God in SOLITUDE is directly correlative to how much we learn about him and how much we learn about ourselves.

We can spend SOLITUDE with God either "intentionally or unintentionally." The unintentional comes when one of life's storms washes us into his room. That's a good thing, of course. But the intentional course, on a daily basis, creates spiritual rhythm and momentum that God can use to grow our wall of faith one brick at a time.

I ask God to give me the strength and discipline to spend time with him every day so he can use that solitude to deepen my faith and keep me on the road of destiny he has already designed for me.

WHAT ABOUT YOU?

Does your ALONE TIME include God?

"Come close to God, and God will come close to you. Wash your hands, you sinners; purify your hearts, for your loyalty is divided between God and the world." James 4:8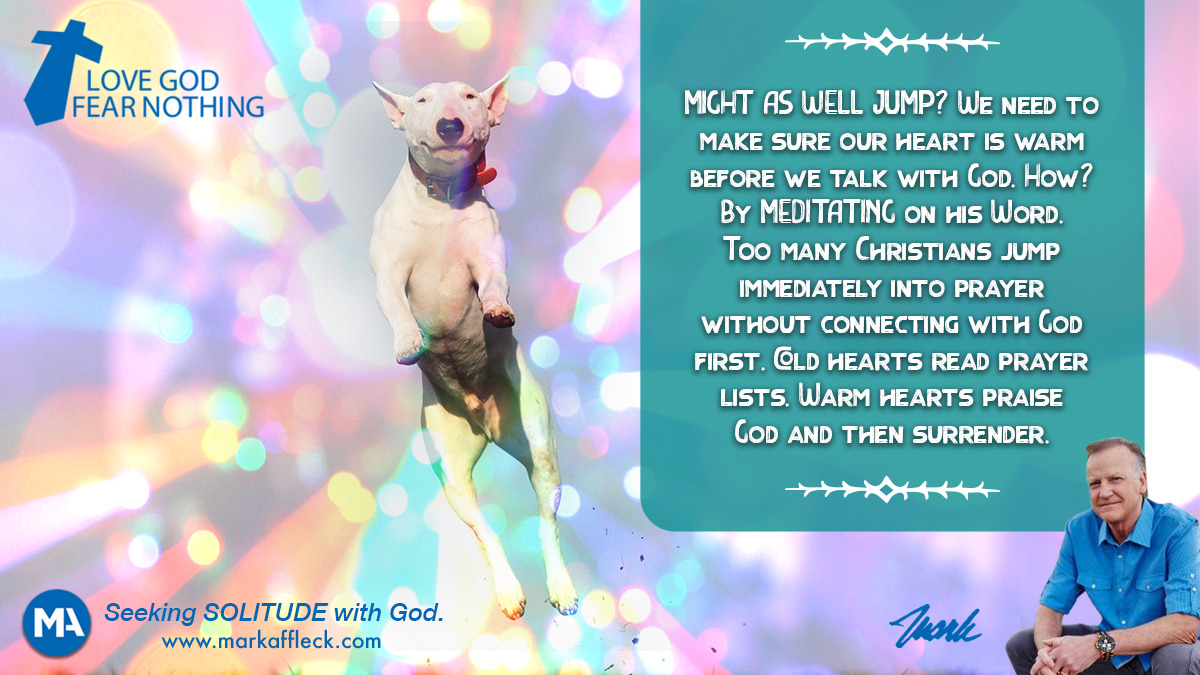 Hey, like this? Why not share it with a buddy?
Related Posts