Solitude With God? No Way. I've Got A Mortgage To Pay.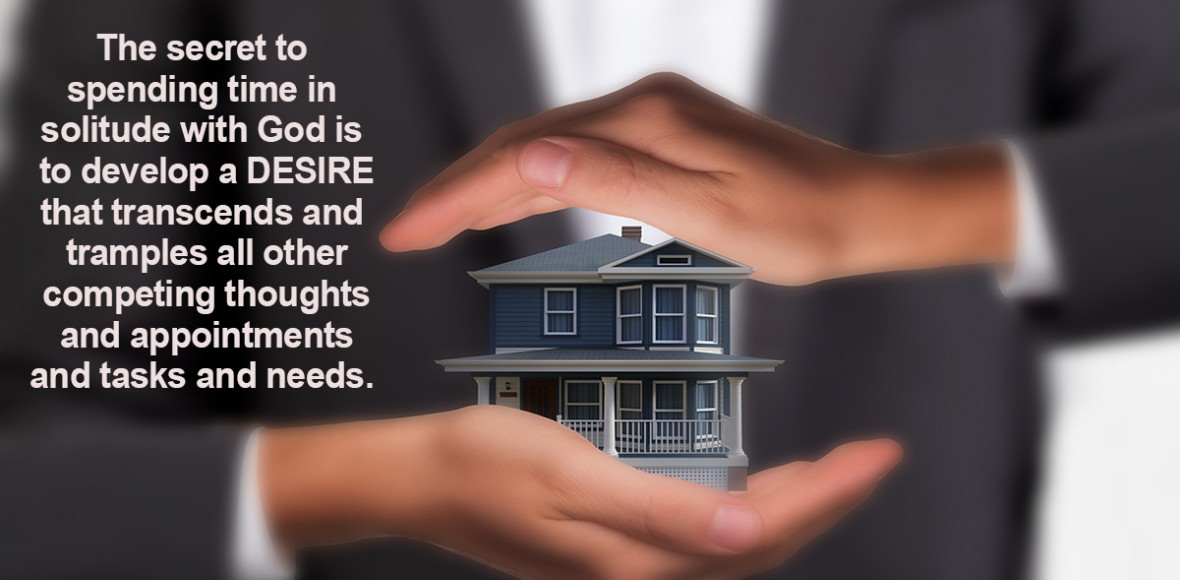 When Christians around the world read that headline—Solitude With God? No Way. I've Got A Mortgage To Pay—very few, if any, will have ever uttered those words. In fact, I may be the only soul on earth—ME—to have that exact line ping-pong through my mind. I remember it vividly today, even though it was early in my faith walk when my lust for success had me chasing mansions and sports cars. But I do believe that millions of believers on planet earth are "acting as if" they were thinking those words or something similar coming out of their own, personal situation. Something like: "I have kids to raise" or "There aren't enough hours in the day" or, fill in the blank for your situation.

Most believers understand that we are to seek SOLITUDE with God and retreat to a "desolate place" like Jesus did (Mark 1:35).

Most believers know seeking SOLITUDE with God is a SPIRITUAL IMPERATIVE.

Most Christians know that there is always "something in the way" of reaching that goal. It's that mortgage or those kids or that packed schedule.

So here's the point:

Spending intimate time in solitude with God is all about DESIRE. Either we desire that connection and commit to do whatever it takes to do it, or we succumb to the tyranny of time's squeezing grip on our lives.

Trying to "find the time" or "forget about the mortgage" will always be difficult, if not impossible. That's why the secret to spending time in solitude with God is to develop a DESIRE that transcends and tramples all other competing thoughts and appointments and tasks and needs.

One of the most powerful benefits of working on the DESIRE SIDE to spend time in solitude with God—instead of the TIME/AVAILABILITY SIDE–is that the more time we spend alone with God, the more we get to know him and then, as a result of that, the more we WANT to spend time with him.

That is one of the most powerful spiritual maturity tools available—the ever-building CYCLE OF DESIRE to be alone with God.

I ask God to strengthen me to follow the Apostle Paul's encouragement (Ephesians 3:12) to focus on how much God loves me and allow that to build my DESIRE to connect with him intimately.

WHAT ABOUT YOU?

Is there anything blocking your DESIRE to spend time in SOLITUDE with God?

"As the deer pants for streams of water, so my soul pants for you, my God." Psalm 42:1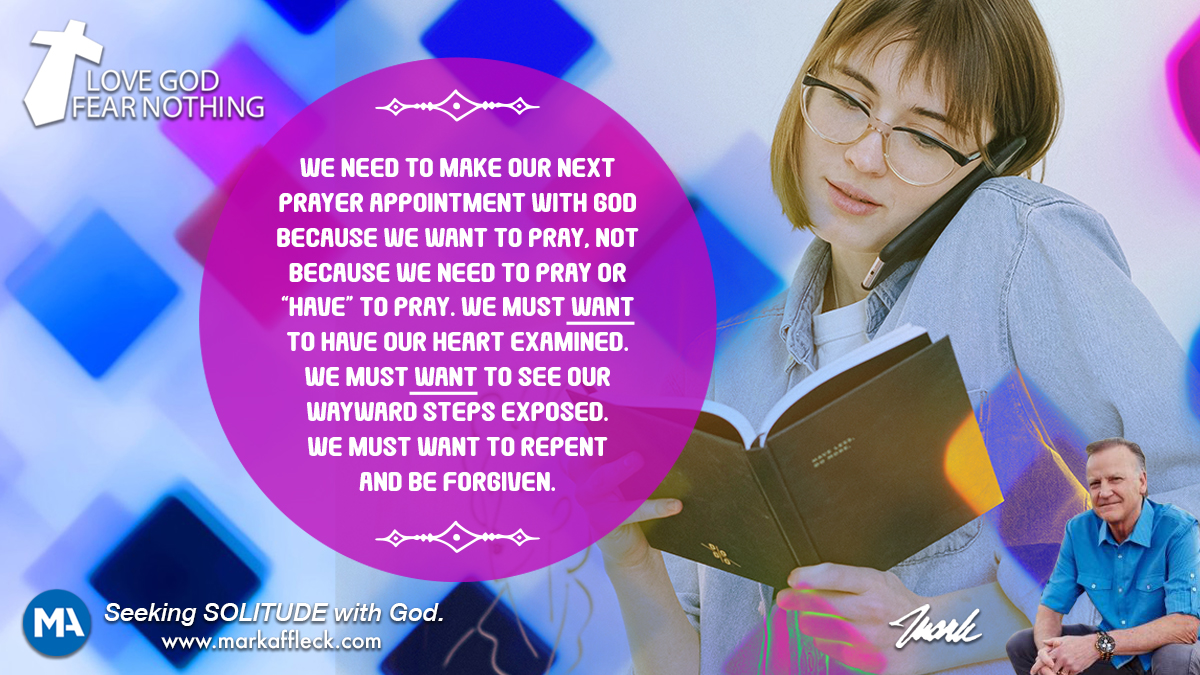 Hey, like this? Why not share it with a buddy?
Related Posts