Oh No--I Don't Have My Winter Wardrobe Set!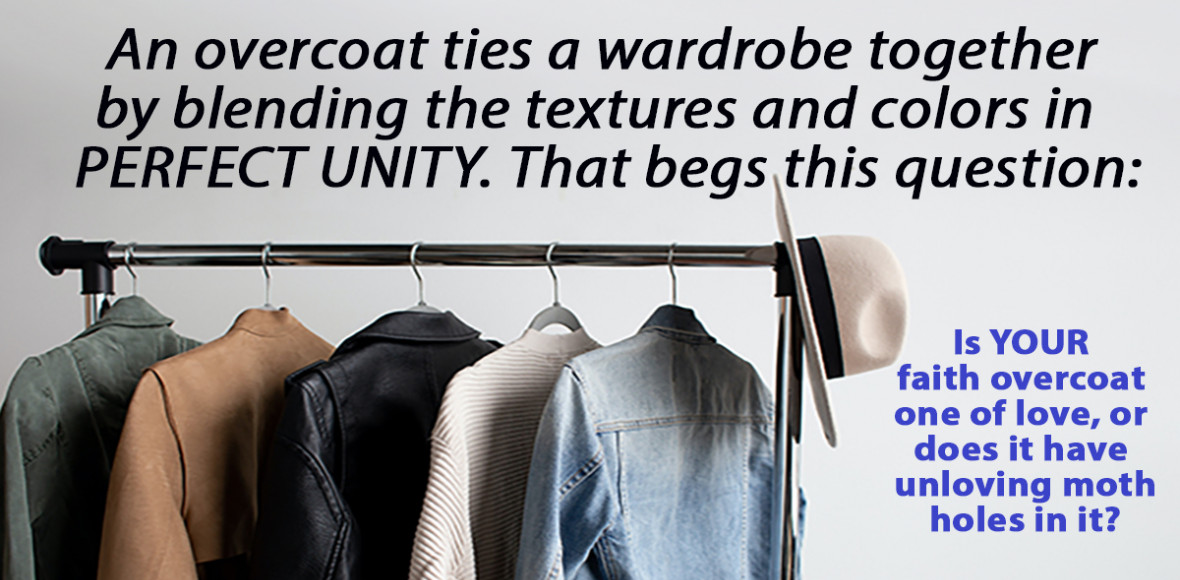 Even though few people change out their wardrobe every season, all of us at least think about it when an image in the media hijacks our attention and tickles the insidious allure of consumerism that resides inside human nature. The fantasy focuses on running through our closet to see what items need to be discarded and replaced by something new.

While most of us never actually change out our entire wardrobe every season, the thought of it does provide a powerful nudge to apply the same principle to our FAITH WALK.

That process starts by heading into the closet where your SELF resides to look for what needs to be discarded and replaced with something new.
Old sweaters and shirts of indifference or unkindness that no longer look good on you?
Pants of harshness or impatience that just don't fit anymore?
Shoes filled with unforgiveness or pride that you have been meaning to toss out?
Everyone knows that an overcoat needs to tie a wardrobe together by blending the textures and colors in perfect unity. That begs this question: Is YOUR faith overcoat one of love, or does it have unloving moth holes in it?

What does God say our wardrobe should be?

He says we should clothe ourselves with compassion, kindness, humility, gentleness, patience, self-control, forgiveness and wear an overcoat of love that ties it all together.

To do that, we need to look in the mirror to see what clothes we have chosen to wear. Clothes of unkindness, pride, indifference, unforgiveness, harshness, hatred, and impatience never look good on anyone!

The Message translation makes this point powerfully clear and demonstrates the need for believers to regularly check their "faith wardrobe."

"Now you're dressed in a NEW WARDROBE. Every item of your new way of life is custom-made by the Creator, with his label on it. All the OLD FASHIONS ARE NOW OBSOLETE." Colossians 3:10 (EMPHASIS MINE)

I thank God for the wardrobe he provides and ask him to help me clothe myself in virtues that show his love to the world.

WHAT ABOUT YOU?

What does your FAITH WARDROBE look like for the Winter Season?

"Therefore, as God's chosen people, holy and dearly loved, clothe yourselves with compassion, kindness, humility, gentleness and patience. Bear with each other and forgive one another if any of you has a grievance against someone. Forgive as the Lord forgave you. And over all these virtues put on love, which binds them all together in perfect unity." Colossians 3:12-14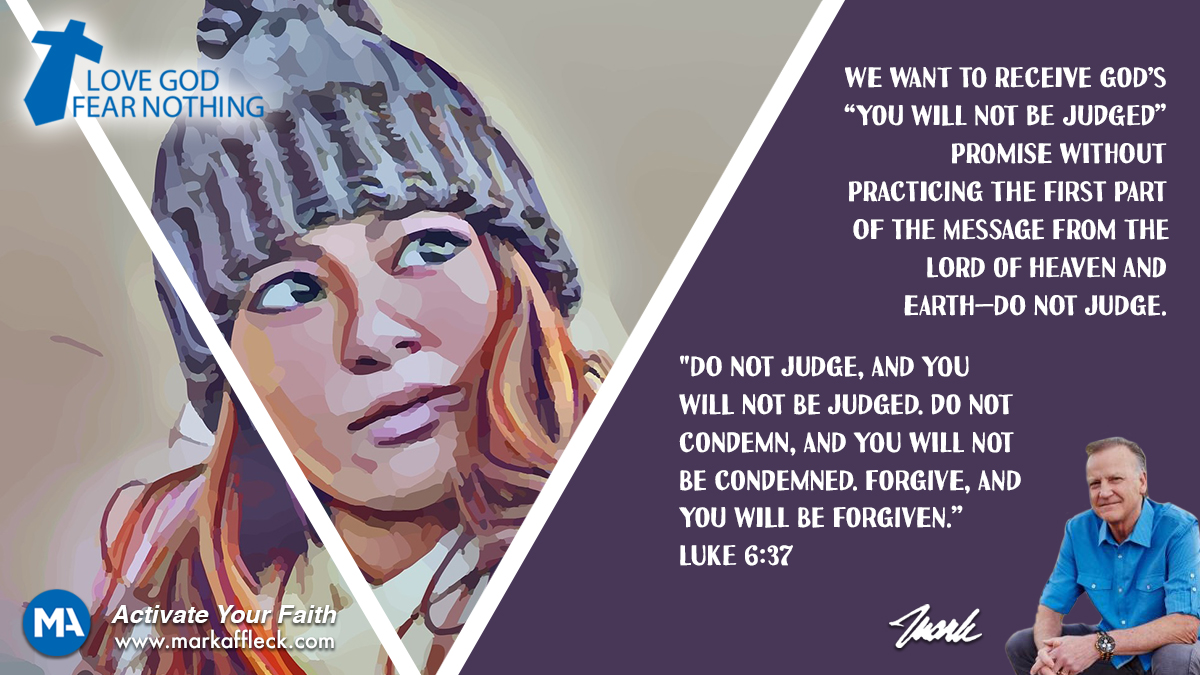 Hey, like this? Why not share it with a buddy?
Related Posts