It Took Me 20 YEARS To Find Solitude With God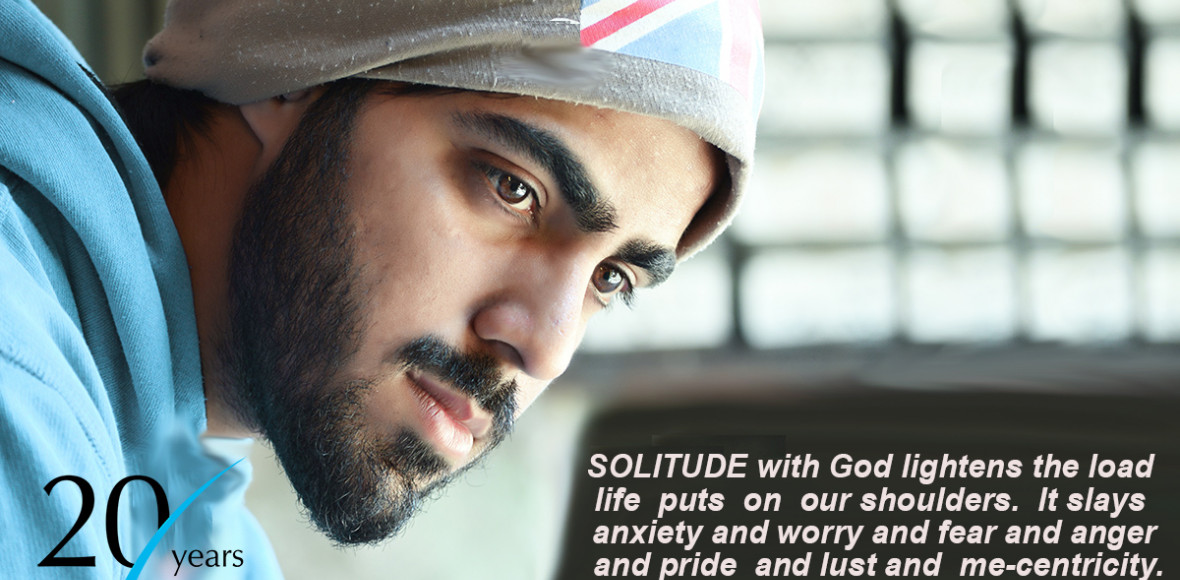 We've come to the end of our month-long journey into finding SOLITUDE with God! And I want to leave you with my customized "QUIET TIME TEMPLATE" developed over the past 20 years while teaching the Spiritual Maturity Class 201 at Saddleback Church in Southern California. What follows is my BEST SUMMARY of the most important elements for a Christian's daily quiet time with Jesus.
WHY
The most compelling WHY behind having a daily quiet time in solitude with God is because that is what JESUS did.
"Very early in the morning, while it was still dark, Jesus got up, left the house and went to a solitary place, where he prayed." Mark 1:35
That powerful motivation from the life of Jesus–and the promise behind it (below)–inspire me to spend time with Jesus every day:
"Blessed are those who listen to me, watching daily at my doors, waiting at my doorway." Proverbs 8:34
We were created to have a relationship with God and grow more like him. Jesus died to make that relationship possible and to give us direction for our life.

Solitude with God lightens the load life puts on our shoulders. It refocuses our heart and mind on Christ. It loosens the grip of what would compete with Christ in our life. It slays anxiety and worry and fear and anger and pride and lust and me-centricity.
HOW
"Find a quiet, secluded place so you won't be tempted to role-play before God. Just be there as simply and honestly as you can manage. The focus will shift from you to God, and you will begin to sense his grace." Matthew 6:6 MSG
Establish a Godly frame of mind that elevates JESUS and subordinates YOU. Approach your time with God in surrendered obedience and full of EXPECTANCY that he loves you and will be with you. Then make a commitment through these steps:
Establish your very own SACRED PLACE. Set a specific time and be consistent.
Diligently guard that daily appointment and ask God to still your thoughts and prepare you to listen.
Bring an undistracted mind to God and turn your cell phone OFF.
Start with 10 minutes and let it grow. Remember, spending time with God is ALL ABOUT quality, never quantity.
Begin your daily time with God by expressing your thankfulness to him for what he has done in your life and ask him to bless your time with him. Pray for whatever he puts on your heart and what you are facing in the day ahead. For others—family, friends, leaders, lost souls, and anyone else God brings to your heart.

Keep a journal to track what God does in and through you and your commitment to spend time with him.

Just as you prayed at the beginning of your time, be sure, too, to pray at the end.
REMEMBER…
· This is not a test of your spirituality.
· Do not feel GUILTY if you miss a day (because you will).
It's ok if you don't emerge from your quiet time with a "big bang" revelation for your life.
Be patient. Feeling stalled is normal. Know that God is at work through it all.
Rely on God's power to help you establish the habit.
I thank God for creating me to have a relationship with him. To grow more like him. To give me direction in my life and show me how I can serve him and his Kingdom.

WHAT ABOUT YOU?

What step will you take in the next week to commit or deepen your commitment to spend time in solitude with God every day?

"God is faithful, who has called you into fellowship with his Son, Jesus Christ our Lord." Corinthians 1:9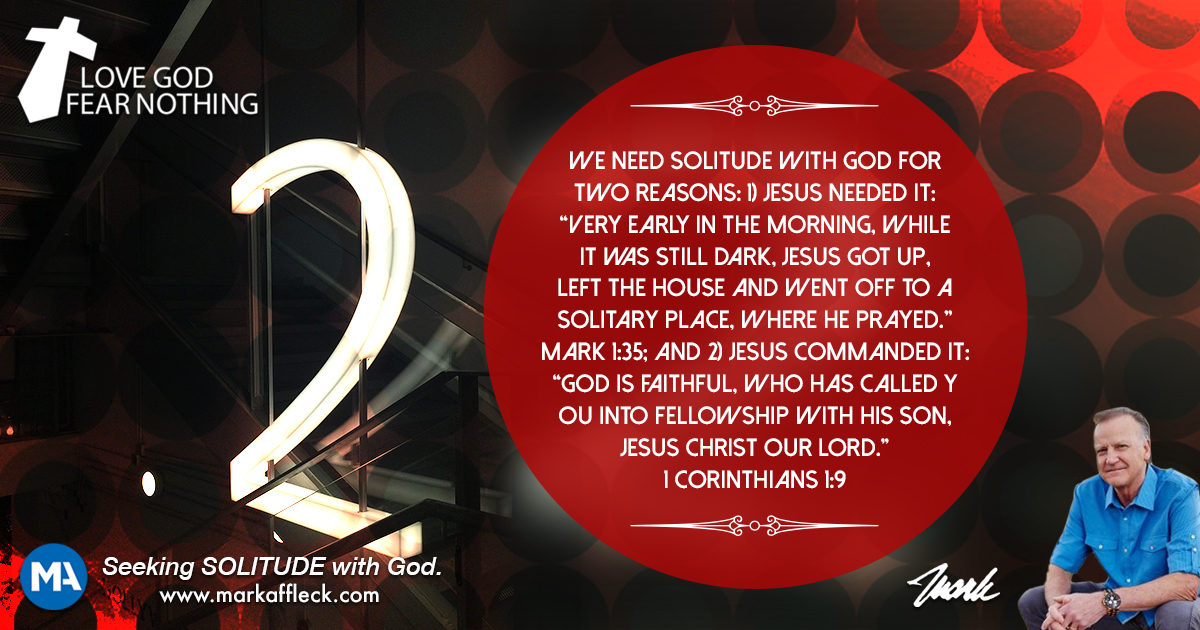 Hey, like this? Why not share it with a buddy?
Related Posts