Incrementalism May Not be a Denomination, But It WORKS.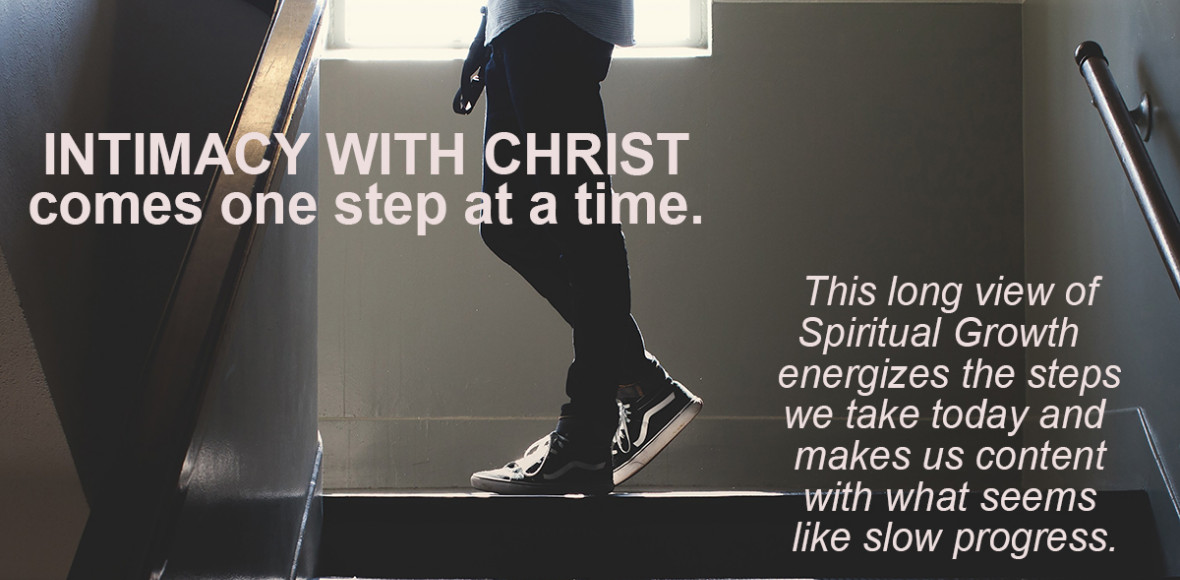 The power of INCREMENTALISM has had a profound and significant impact on my life. It was a guiding tenet in my business career as a CEO and an important influence in my personal life, too. But it has TRANSFORMED my faith walk.

in·cre·men·tal·ism: changing something gradually in step-by-step phases.

We've already established in the past couple of messages that our goal to grow our faith is NOT to produce FAST spiritual growth. It's to make STEADY progress toward ever-tighter intimacy with Christ, fueled by our knowledge that there are no shortcuts in this life-long journey.

Focusing on INCREMENTAL spiritual growth has had a sweeping impact on my walk with God. My growth steps, at first INCREMENTAL, have turned EXPONENTIAL and produced a "growth mosaic" over time.

As that growth began to take root, I started trusting God more and more. The growth steps may have been incremental, but every spurt produced significant development of my spiritual character.

A key breakthrough came when I stopped searching for some "Special Key" or "5-Step Guide" to my spiritual growth and, instead, focused solely on taking TODAY'S STEP…every day.

Operating with that LONG VIEW to my spiritual growth reminds me that each step I take in surrendered obedience will not produce "instant spiritual maturity." But that reality is offset by this truth: Those individual steps will eventually produce blessings in my life and collectively—over time–develop spiritual maturity in my faith walk.

This is a powerful reminder that each spurt of spiritual growth–and the mosaic many of them produce–will never happen if I stop stepping. And even though there are many steps to take, the goal of growing our faith cannot be reached without taking them. And that makes them ALL–every step we take in faith—IMPERATIVE.

Intimacy with Christ happens one step at a time. This long view of spiritual growth energizes our view of today and makes us content with what seems like little or no progress.

As Bruce Springsteen sings: "You can't start a fire without a spark."

I ask God to give me the wisdom and strength to be patient with my spiritual growth but act on it DAILY in the short term…trusting that he has the long term covered.

WHAT ABOUT YOU?

Are you taking spiritual growth steps in the short term that will produce results in the long term?

"The road the righteous travel is like the sunrise, getting brighter and brighter until daylight has come." Proverbs 4:18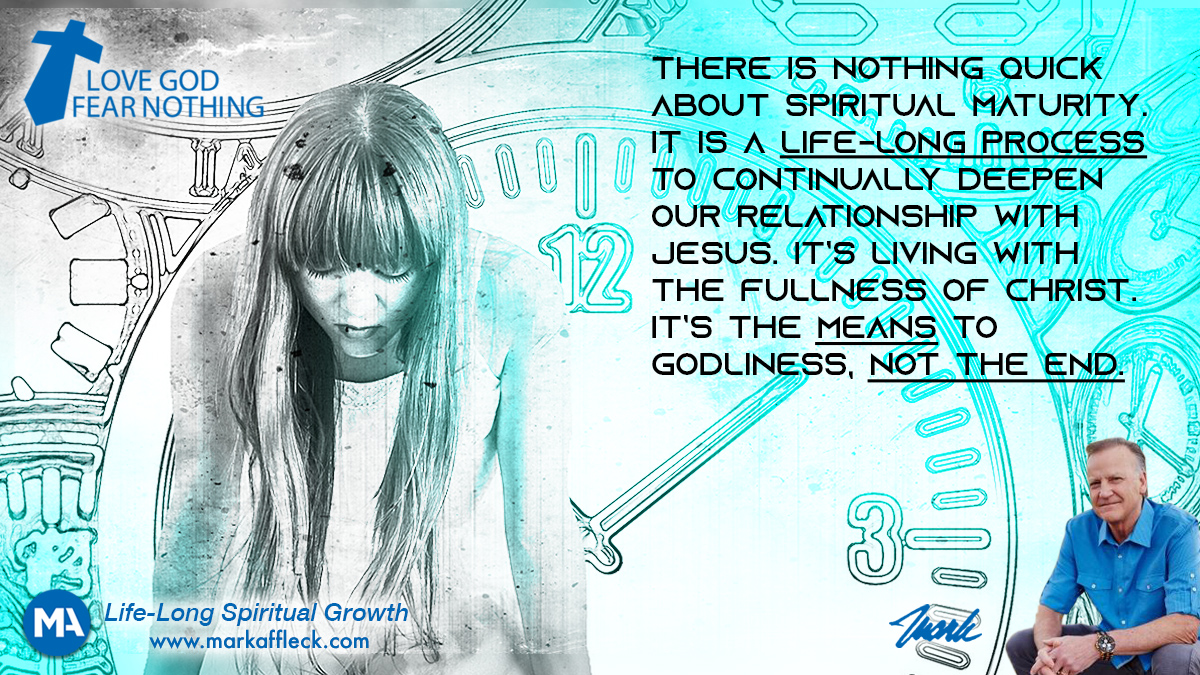 Hey, like this? Why not share it with a buddy?
Related Posts