If YOUR Faith is Frozen-In-Place, BEWARE!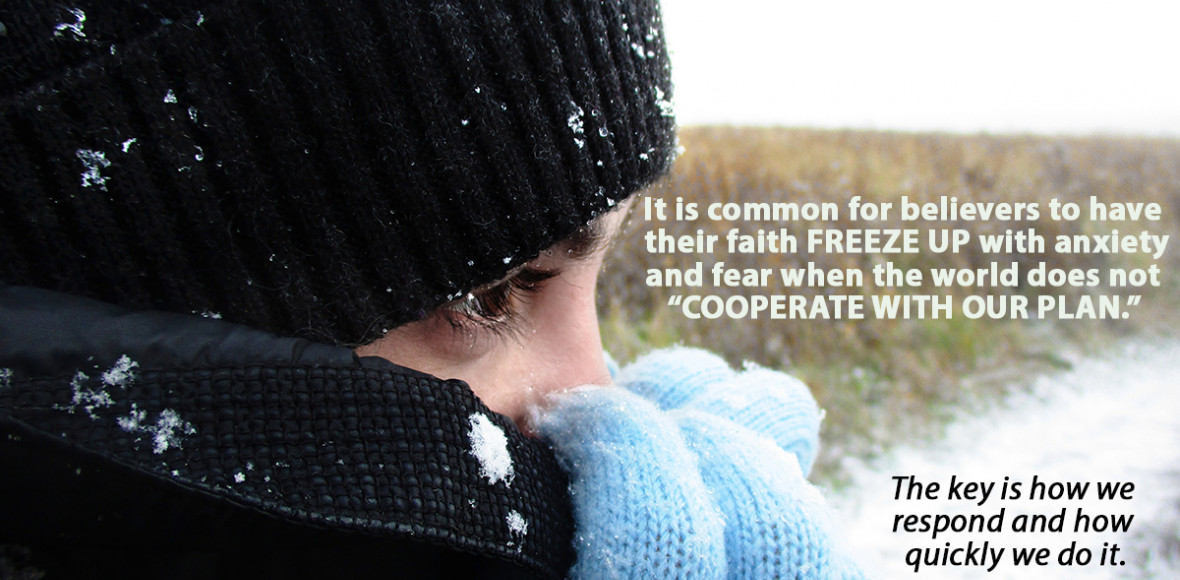 Even though the sun is bathing the western world with increasing amounts of pre-summer warmth as April turns to May, many members of our global online tribe are saying their faith is "FROZEN IN PLACE."

I am not surprised. As a new believer following Christ, my faith alternated between cold and frozen. It happened to me as a stressed-out CEO constantly battling anxiety, emotional confusion, temptations, and anger. I failed to deal with my increasingly-cold faith early before a negative pattern developed. With each new wave of anxiety my mind locked onto what I could do on my own and I slid a bit farther from God and the truth.

I was frozen in place, and it was the wrong place. Have you ever been there?

What do we miss when our faith is frozen in place?

We miss the joy of walking with God through darkness and into light. We miss modeling Christ and setting a mature Christian example for those around us. We miss God's plan to expand our spiritual maturity and help others. And we miss the exhilaration that comes from leaving our cocoon and walking confidently into the joyful growth that comes from change.

It is common for believers to have their faith freeze up with anxiety and fear when the world does not "cooperate with our plan." That is going to happen. The issue is what we do in response and how quickly we do it. Of course God wants us to pray immediately; but He also implores us to act, in faith, to start the thaw.

Here's how I do that:
RECOGNIZE: That my faith is turning cold because I am believing more in me than God.
YIELD: Place the control back in God's capable hands where it belongs.
ACT: Repent of playing God and start trusting him for everything.
Once the thaw is complete, we can toss our fears and doubts back into their dark hole for annihilation. The freedom that comes from that move activates God's soothing glow to warm our once-frigid faith.

I ask God to help me monitor my faith for coldness to avoid having it freeze over. To send me to his warmth on a regular basis to avoid that fate.

WHAT ABOUT YOU?

What do you do when your faith starts to get cold?

"…do not be afraid or discouraged because of this vast army. For the battle is not yours, but God's." 2 Chronicles 20:15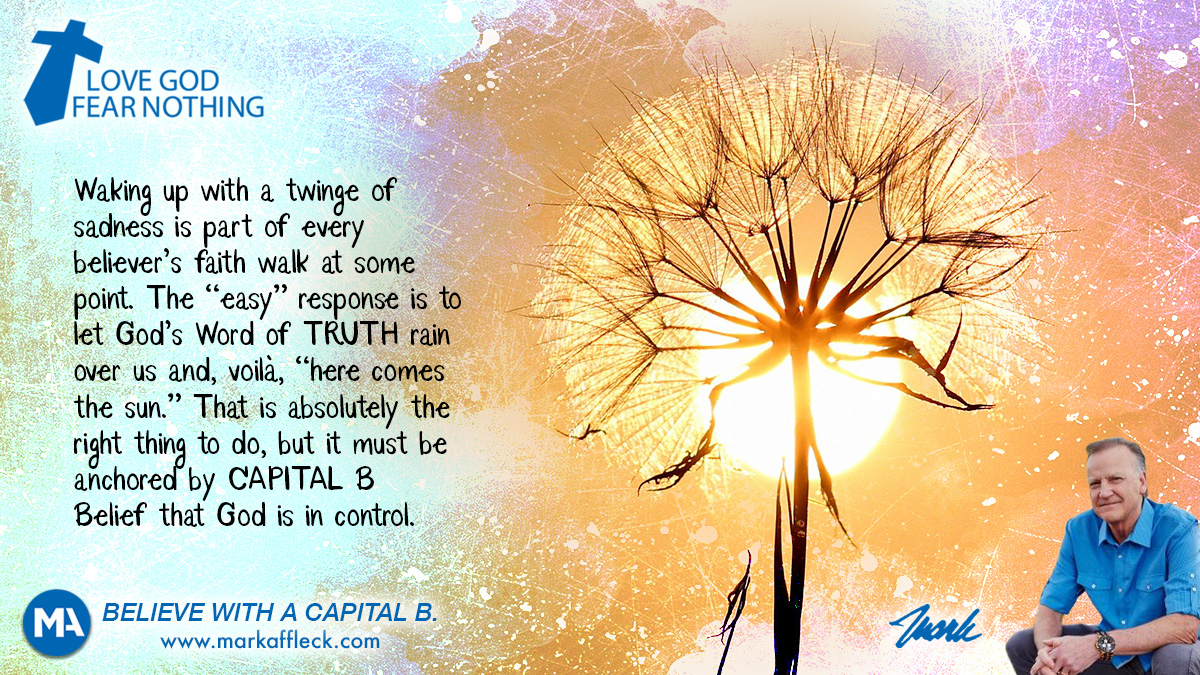 Hey, like this? Why not share it with a buddy?
Related Posts