What Will You Paint On Your 2017 Canvas?
As 2016 begins its final fade to black, I am mindful of the fresh canvas God gives us for a new year brimming with its inspirational promises and powerful rush of hope. What a blessing!

The fresh canvas that just peeked over the horizon this month is the same fresh canvas of forgiveness and grace that God gives us every day. It's God's fresh canvas to be forgiven and look forward with bold, Christ-like confidence that he will be there for us and bless our life. It's God's fresh canvas to discover what he would have us do, who he would have us be, and how he would have us serve him and his Kingdom.

Ah yes, the beauty of a fresh canvas. Not just at the beginning of a new year—but always, every day.

God's daily gift of forgiveness and renewal notwithstanding, we all know that there is something very different and extra special about how we approach that canvas at the beginning of a new year. We come to it with boosted adrenaline and re-energized incentive to formalize our commitment to God and what he would have us do in the new year.

That dynamic is certainly at work in me today as I begin my 2017 trek. Indeed, I am bursting with exhilaration and wonder about what's ahead in the next 12 months. I can't wait to see God's plan for my life and how he will work through it and be glorified.

REFLECTION

Every year I spend most of December in prayer about the year ending and the new year's dawning. Having my birthday on December 5 and our wedding anniversary December 31 (39 years!) makes it a perfect time for this kind of introspective and contemplative seeking of God's heartbeat and direction. Looking back through the years, he has always been faithful to paint a new picture for my life's direction.

This year is no exception. In fact, God's direction is crystal clear going into 2017, even though I am in one of the most intensely uncertain periods of my entire life. I am moving 100% into my Love God Fear Nothing (LGFN) ministry and have cut ties with the business part of my career. With that income gone, we are trusting God 100% for our provision.

This "all-in" move with LGFN is driven in large part by God's blessing of a tremendous response to the ministry's message in 2016. The direction I am sensing from God is to increase my growing platform through distribution of more content and by telling the LGFN story through video.

The foundation of an expanded LGFN will be the launch in 2017 of a series called LGFN Life! With the broad goals of getting closer to God and not being afraid, the series will feature messages built around seven challenges Christians face and God's antidote to each one.

My prayer is that God will use this new series to help you and many others love God more and fear less.

Part of this new direction is a personal commitment I am making to love God more and fear less in the new year. Here it is:

I commit to the daily habits of a disciple and ever-increasing spiritual growth in order to love God more and live with less fear.

JOIN ME!

Will you join me? It's easy! Simply repeat the commitment above as a prayer and then post a comment to let me know so I can pray for you.

THE LGFN LIFE!

Life is tough. Walking with Christ a challenge. Loving God and fearing nothing, a life-long quest.

I accepted Christ Easter 1977 and have been walking with him ever since. Throughout that journey God has molded and shaped me to use my experiences and pain to help other believers in their walk.

LGFN has become my life's signature. My ministry. My heartbeat.

Most of the lessons in LGFN were learned by me the hard way—especially during my 25-year career as a CEO in the marketplace. Some of it excruciatingly painful. All of it used by God. There wouldn't be LGFN without all of the pain I've experienced throughout my life.

It is that life that serves as a backdrop to LGFN Life! Below is a snapshot of the series' seven themes that I am praying God will use to transform your walk with Christ in the new year.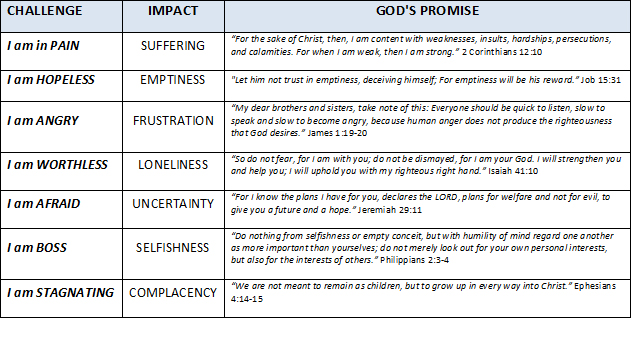 Hey, like this? Why not share it with a buddy?
Related Posts