Why Is DISCIPLINE Such A Scary Word?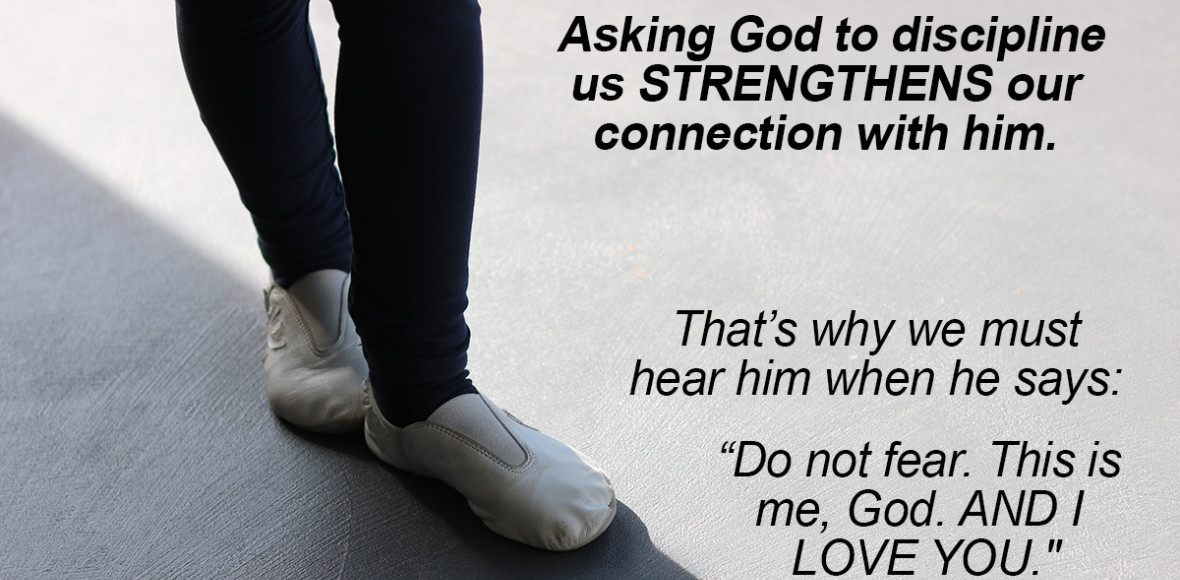 Yesterday was a very tough day for me. Battling intense pain from a staph infection, I prayed for strength and then leaned into the headwind and moved forward. That took all the DISCIPLINE I could muster. Later in the day while working with colleagues, the word DISCIPLINE was peeking through just about everything we discussed.

That full day of dancing with the word DISCIPLINE marinated overnight and greeted me this morning with two loud bangs: 1) God commands us to be disciplined; and 2) God disciplines us because he LOVES us.

ONE: God commands us to be disciplined.

"Discipline yourself for the purpose of godliness." 1 Timothy 4:7

Winning athletes exert self-discipline to maximize their performance. Living for Christ requires the same commitment.

While it can be relatively easy to deny THINGS, it is painful and very difficult to deny SELF—the REAL sacrifice God wants. That takes discipline and training for a lifetime on God's never-ending spiritual-growth pathway. It takes fortification with the Word of God. And it takes spending time with other believers who can impart their very own and personal faith experience.

TWO: God disciplines us because he LOVES us.

"No discipline seems pleasant at the time, but painful. Later on, however, it produces a harvest of righteousness and peace for those who have been trained by it." Hebrews 12:11

Asking God to discipline us is a way of asking for a deeper connection with him. That's why we must hear and understand him in that moment when he says: Do not fear. This is me, God. And I LOVE you.

We may think this discipline thing is too hard. But God will always respond: My discipline produces endurance (Hebrews 12:7–11).

God screams TRUST ME! And then he reminds us that his grace and love will get us through our pain. Finally, he assures us that after the trial passes, we will be stronger and thank him for his "painful training" (2 Corinthians 12:9).

The Lord disciplines those he LOVES. That means there are dimensions of God's love we can only know through his discipline. So we must stay CONNECTED to him and regularly inspect our lives for the level of discipline that: 1) Animates our motives; 2) Informs our options; and 3) Directs our actions.

I ask God to remind me every day that spiritual maturity is being like Christ. That it is not automatic. And that it is a life-long process that takes a deep commitment to being disciplined. I want my spiritual discipline to pave a road to him and his grace and mercy and hope.

WHAT ABOUT YOU?

How would you rate your SPIRITUAL DISCIPLINE? When was the last time you checked the DISCIPLINE LEVEL in your life and the MOTIVES behind it?

"I am the vine; you are the branches. If you remain in me and I in you, you will bear much fruit; apart from me you can do nothing." John 15:5

"My son, do not regard lightly the discipline of the Lord, nor be weary when reproved by him. For the Lord disciplines the one he loves and chastises every son whom he receives." Hebrews 12:5–6


Hey, like this? Why not share it with a buddy?
Related Posts