Why Be AUTHENTIC? God Loves Me For Who I Am.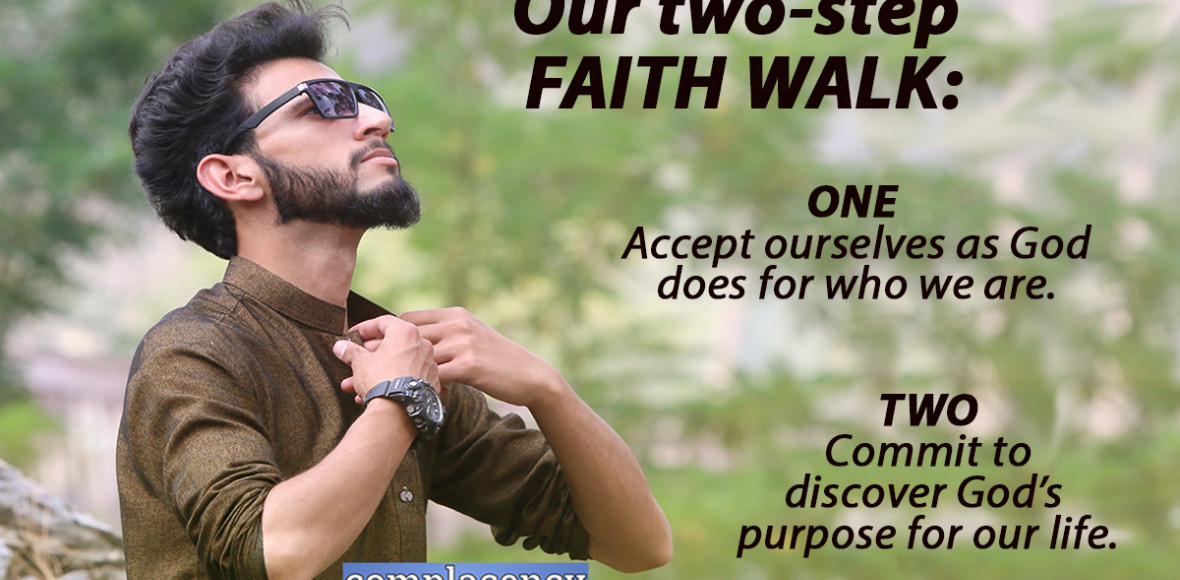 This just in from our global online tribe of 1.1 million followers: "Why should I try to be authentic? God loves me for being me."

This is a fair and powerful question that needs to be examined closely.

I'll start with this truth: God ABSOLUTELY loves you—me, all of us–for being who we are.

"may (you) have power, together with all the Lord's holy people, to grasp how wide and long and high and deep is the love of Christ…" Ephesians 3:18

We are brought into God's Kingdom just as we are (my focus yesterday–COMPARISON AUTHENTICITY). But that does not remove the EXPECTATIONS he has for us to model on our faith walk (my focus today–COMPLACENT AUTHENTICITY).

COMPLACENT AUTHENTICITY ignores the Bible's truth that salvation is an unearned gift we cannot lose, but sanctification—our holiness in Christ–is a process that requires commitment and discipline to carry out (2 Peter 1:10-11).

There is a two-step foundation in our faith walk: 1) Accept ourselves as God does for who we are; and 2) Commit to discover God's purpose for our life to become the individual he designed us to be.

That means we must stay alert for God's expectations for us to live an AUTHENTIC FAITH that puts BEING in Christ over DOING in the world. God expects us to surrender, obey, and trust as we subordinate self to him.

COMPLACENT AUTHENTICITY equates our shortcomings with being real in Christ. Yes, our life's messiness is a key part of our spiritual authenticity. But it does not give us a pass when it comes to the need to change and grow.

"…shall we go on sinning so that grace may increase? By no means! We are those who have died to sin; how can we live in it any longer?" Romans 6:1-2

GENUINE AUTHENTICITY elevates reality—God's truth–over using our negative self-perception to cover our sin. GENUINE AUTHENTICITY uses our brokenness to glorify God.

I ask God to strengthen me to tell the truth about myself so I can exhibit GENUINE AUTHENTICITY and look for ways to change and grow based on who he would have me be to serve him and his Kingdom.

WHAT ABOUT YOU?

Is there any sign of COMPLACENT AUTHENTICITY in your faith walk today? Are you sure?

"Therefore, my brothers and sisters, make every effort to confirm your calling and election. For if you do these things, you will never stumble, and you will receive a rich welcome into the eternal kingdom of our Lord and Savior Jesus Christ." 2 Peter 1:10-11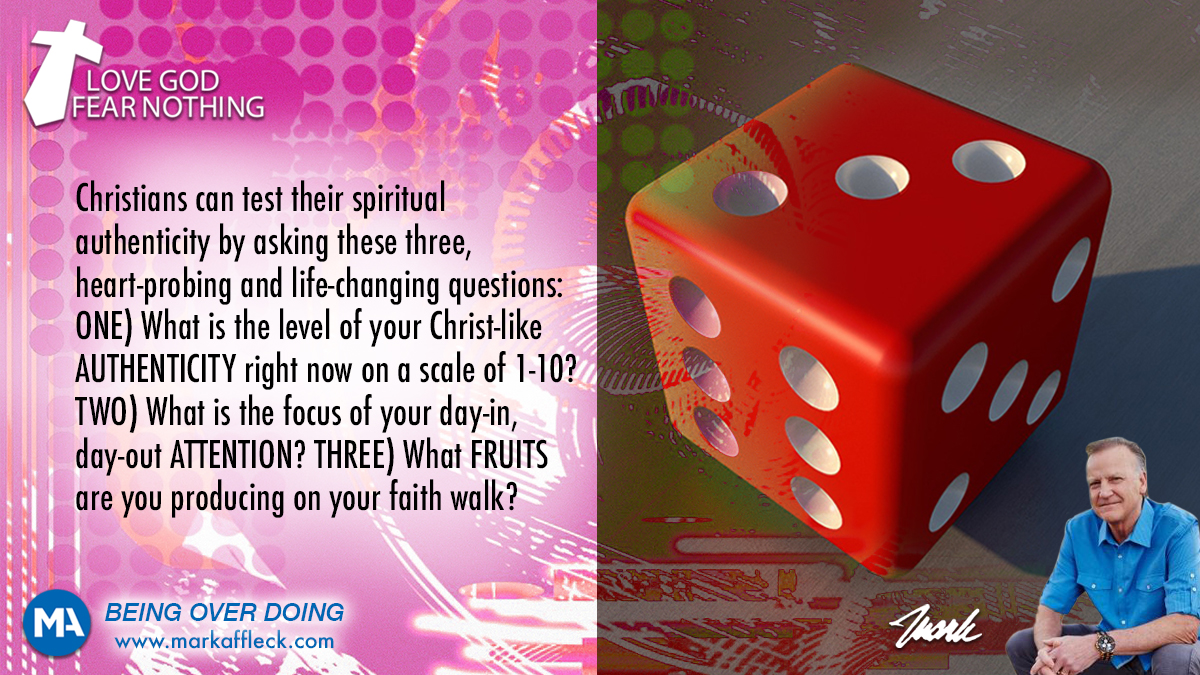 Hey, like this? Why not share it with a buddy?
Related Posts