Which GARAGE Will You Park YOUR LIFE In Tonight?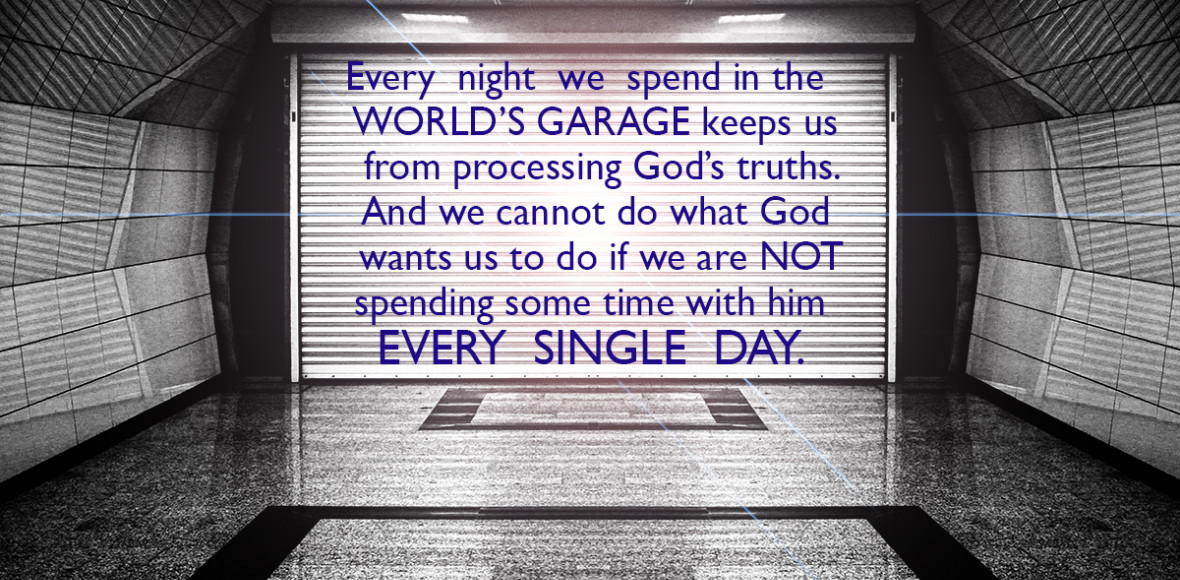 Wisdom can be found—and lives forever–between the covers of a Bible. But getting that wisdom from our head, to our heart, and then manifest in our behavior is far from automatic. It's the opposite. But God helps us in Proverbs where we learn that wisdom comes to us when we park in GOD'S GARAGE every day.

"Those who listen to me will be happy—those who stay at my door every day, waiting at the entrance to my home." Proverbs 8:34

Sounds clear, right?

So why do so many Christians—including ME early in my faith walk–drive past GOD'S GARAGE and park in the WORLD'S GARAGE? Here are just a few of many roadblocks I encountered personally and millions of believers around the world wrestle with every day:

LIVING CARELESSLY: The enemy removes wisdom before it can form.

LOVING THE WORLD: The pursuit of money and pleasure wins the day.

HATING COMMITMENT: The cost of discipleship is too steep (Matthew 16:24-25).

Eventually God gave me three actions–LISTEN, WATCH, and WAIT–to help me fight through these roadblocks and find his garage.

It may be easy to hear God's Word, but it will vanish like a tear disappearing in the river's current unless we earnestly LISTEN to make sure it sticks.

The world's darkness will prevail unless we WATCH for God to cast his illuminating truth just as we look for the sun to escape its cradle in the morning's freshness. Watching for God requires our attentive focus; our uncompromised obedience; and our submissive spirit.

It is a "faith imperative" to WAIT for God to speak to us. The Bible seldom penetrates deeply into our soul if we approach it hurriedly.

Taking those three steps will ACTIVATE OUR FAITH. That's why it is imperative that we park in GOD'S GARAGE every day and fight off the competition for our attention.

Every night we spend in the WORLD'S GARAGE keeps us from processing God's truths. And we cannot do what God wants us to do if we're not spending time with him every day.

I ask God to help me love him more than the world by parking in his garage every night.

HOW ABOUT YOU?

Where will you park your "life car" tonight?

"Blessed are those who listen to me, watching daily at my doors, waiting at my doorway." Proverbs 8:34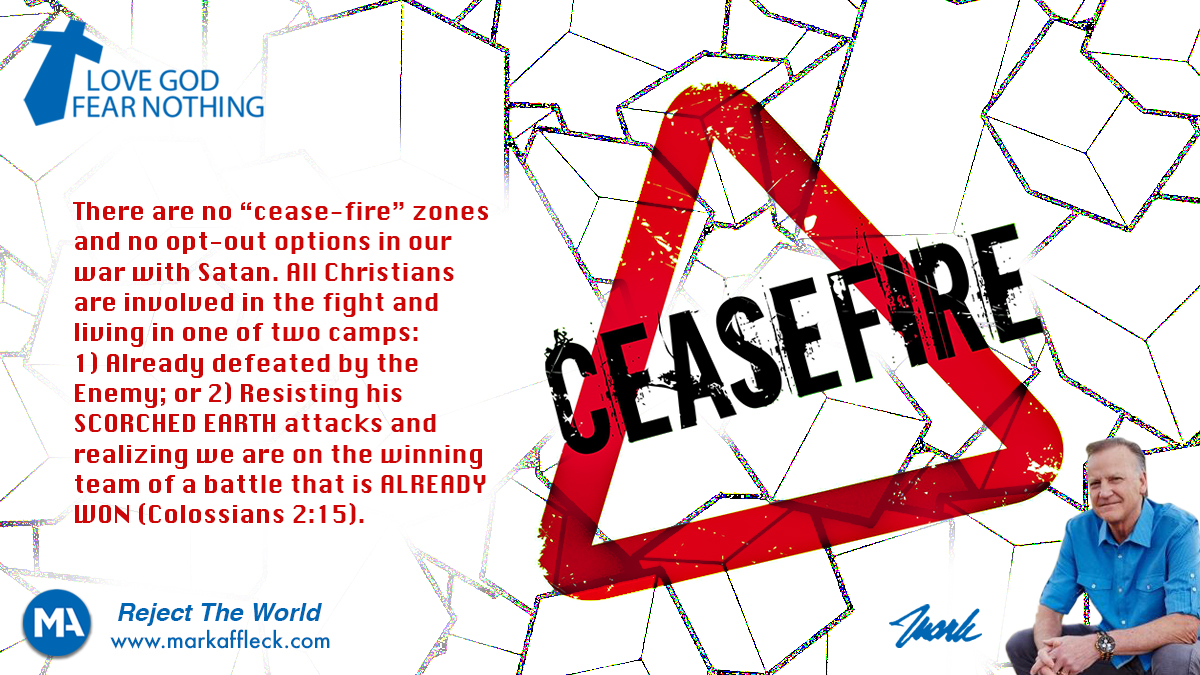 Hey, like this? Why not share it with a buddy?
Related Posts