There's NO such thing as ON TIME. Only EARLY, or LATE.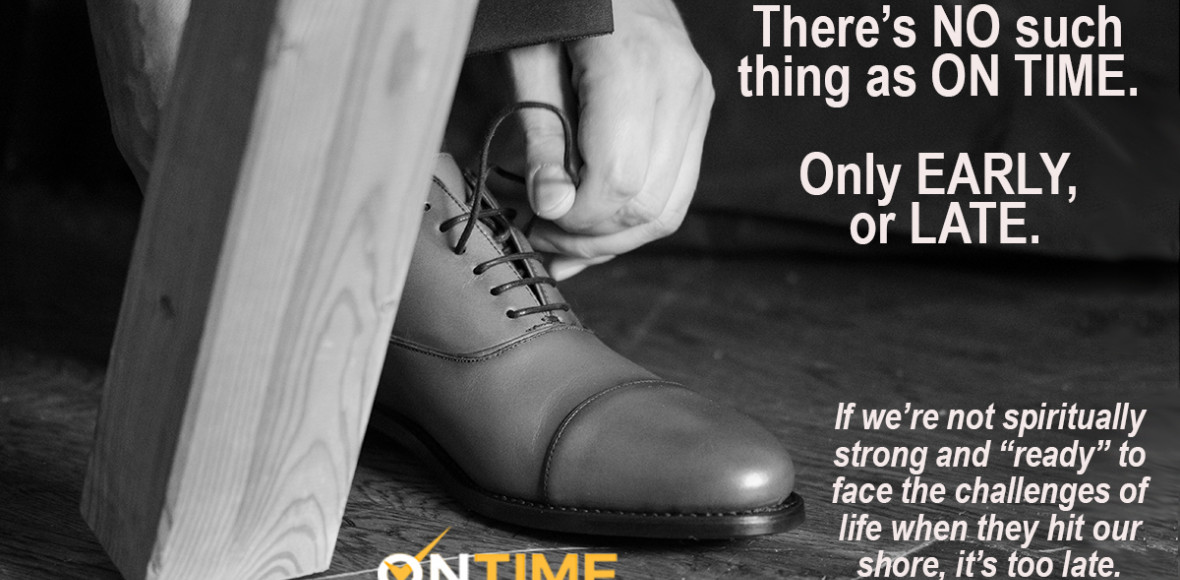 Today is a VERY HARD part of our year-end FAITH INVENTORY as we get ready for 2022. Here it is: Look back over 2021 and consider how READY our faith was in response to the challenges of life when they crashed our shore.

That's a tough question because every believer, to one degree or another, could respond to our challenges "more like Christ." After all, Jesus is Jesus and we're human.

It did not take long this morning for the following idea to surface when I contemplated the question of my SPIRITUAL READINESS in 2021:

There's NO such thing as ON TIME. Only EARLY, or LATE. More specifically, if we're not spiritually strong and "ready" to face the challenges of life when they hit our shore, it's too late.

This is a trap I call "snap-your-fingers faith."

I learned this the hard way early in my faith walk when it was easy for me to be surprised with the arrival of a crisis. At the time, I was thinking, "hey I go to church and pray and have some spiritual rhythm going right now—no problem, I'm ready. I'll just snap my fingers and summon my faith."

WRONG.

It is easy for us to fall into the trap of thinking we are "ready for anything" that comes our way—positive or negative. But in many cases, we're "less ready" than we thought and find it difficult to experience the fullness of Christ's power.

Being spiritually ready for battle takes a commitment to connect with God every day and draw closer to him and his plan for our life. Being ready for life's challenges does not come from trying hard to be spiritual. It does not come from acting the way Christians are "supposed to act." And it does not come from being a "good person."

Being ready for life's challenges comes out of a tightly connected and trusting relationship with God. So here's the learning we must take into 2022: It was not raining when NOAH built the ARK.

I ask God to help me be ready to summon his power and love when I need it most. To give me the discernment to identify the areas where I need to drill deeper into his Word so I'm ready for life's ups and downs.

WHAT ABOUT YOU?

Are you ready to respond with God's power in the moment you need it? Do you listen for God's direction every day? Do you MOVE when he puts that message on your heart?

"Finally, be strong in the Lord and in his mighty power. Put on the full armor of God, so that you can take your stand against the devil's schemes." Ephesians 6:10-11

"You will keep in perfect peace those whose minds are steadfast, because they trust in you." Isaiah 26:3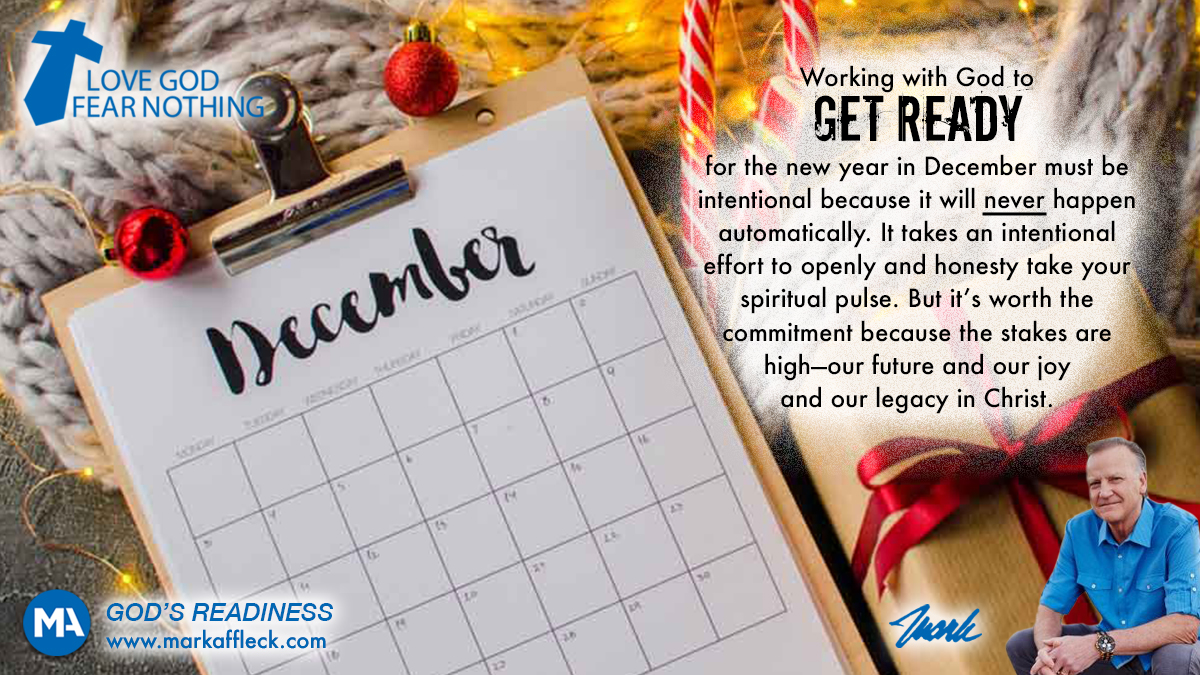 Hey, like this? Why not share it with a buddy?
Related Posts