Stopped Traffic on a Sunday? C'mon!
I was trapped in extremely heavy freeway traffic yesterday and that was very unusual for a Sunday—even in Orange County. Creeping along inch-by-inch, I the only thing I could think about was the delay's CAUSE. I wanted to get past the choke point IMMEDIATELY!
Even as those thoughts were forming in my mind, God was warning me to avoid treating my trials like this freeway jam on the sun-splattered 405 Freeway. With that warning came an alternative narrative: Spiritual growth after a test of faith is NOT automatic.

Far from it. God is looking for our ears and heart immediately after the trial cycle so we can grow our faith. It makes sense, right? That is when we are most open to being reshaped for more fruitful growth.

Here's the action step I focused on yesterday to make sure we don't just "get past" the tough parts we encounter on life's uneven road: Find something (anything) to take forward and leave the pain of the past behind.

If we fixate on the rear-view mirror's painful images, we'll miss God's unfolding and majestic glory. We'll miss the cobalt stillness of the sea. And we'll miss the hushed music of towering trees waving in the forest winds.

This does not minimize the pain and unfathomable grief we will feel in our lives. Going to God with our pain embraces those feelings and allows us to move forward stronger than ever, even as we are learning from pain.

I love God's promise that he will show us the right way. For one thing, it means we are not responsible ourselves for finding the right way. Or finding a way around crawling traffic.

I ask God to give me the strength to allow his learning and pruning to fully manifest after the trials of life pass. To help me to be patient. To make sure I don't rush his providential process of shaping me into the man of faith he wants me to be.

HOW ABOUT YOU?

Are you trying to "get past" something in your life right now that God wants to talk about first?

"The word of God is alive and active. Sharper than any double-edged sword, it penetrates even to dividing soul and spirit, joints and marrow; it judges the thoughts and attitudes of the heart." Hebrews 4:12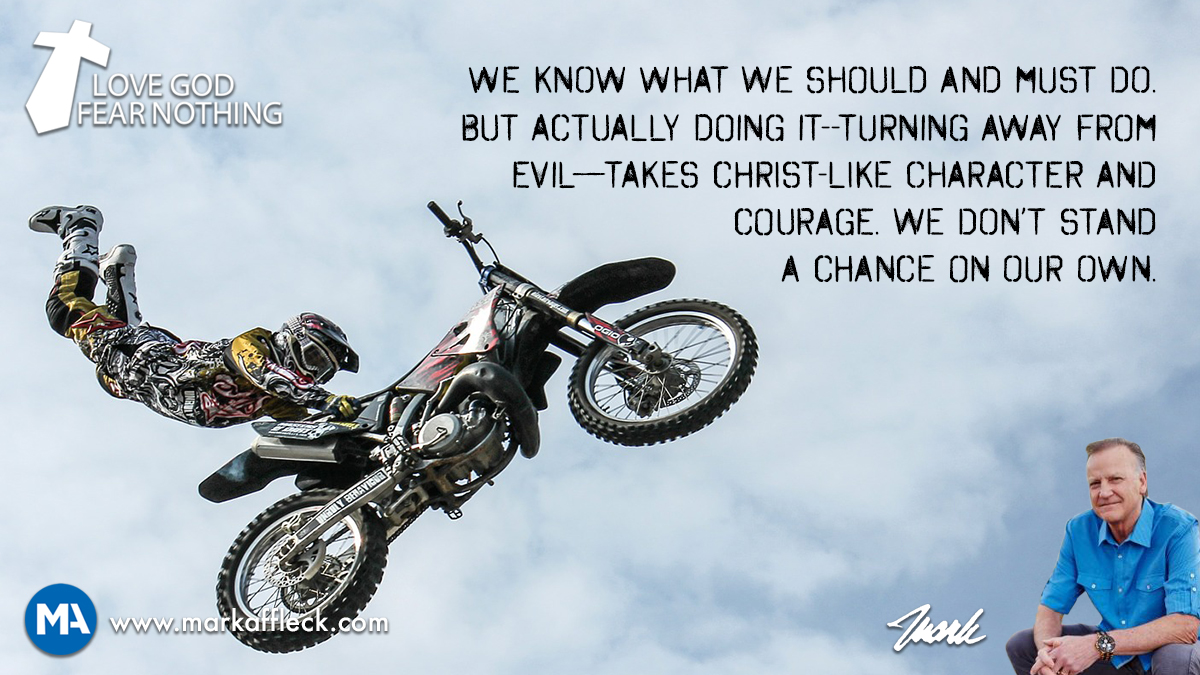 Hey, like this? Why not share it with a buddy?
Related Posts