SELF LOVE Has Stormed The Globe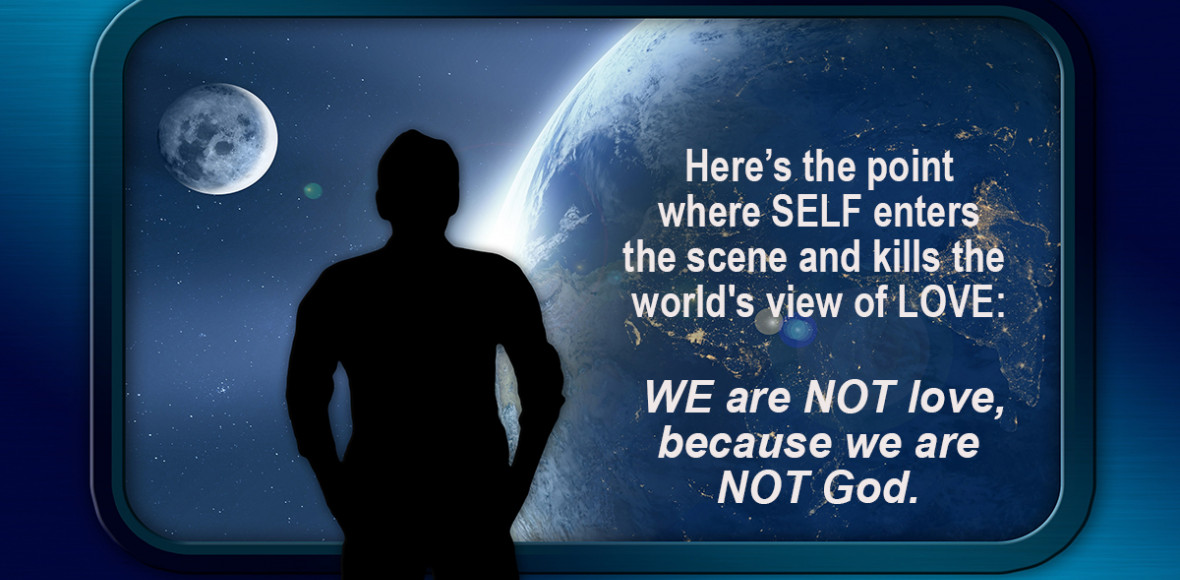 With a focus on SELF, popular songs have burnished the word LOVE into the fabric of today's society. You know the tunes: From the Beatles' "All You Need Is LOVE" to Elvis telling us we "Can't Help Falling in LOVE" and, of course Foreigner proclaiming "I Want To Know What LOVE Is."

For Christians, LOVE is the very essence of our faith walk and the word SELF is nowhere in the picture. Not when Jesus walked on this earth. Not in the Middle Ages. Not in 2021.

So we need to replace the word SELF with the word God before taking even one more step.

GOD'S LOVE is so great that he gave his only Son to die for our sins and be resurrected to save the world. That's why every degree the word LOVE moves away from God is further emasculation of its TRUE MEANING.

"…God is love. Whoever lives in love lives in God, and God in them." 1 John 4:16

Here's the point where SELF enters and destroys the picture—WE are NOT love, because we are NOT God. It is God's love that enables us to love him and others.

Once we make OURSELVES the pivot point for love, we begin a dangerous journey DOWNHILL toward SELF LOVE. As we skid down that slippery slope, life becomes a game of compromises to mute our conscience in order to "save everything."

We become intoxicated by a taste of being exalted and then panic when that feeling is detained or hijacked. This is where we start maneuvering and manipulating everything we say or do to preserve the attention we now crave.

The feelings we get from self-love will never match the joy that comes from God's true love.
God's love is too great to fully understand.
It is Christ we proclaim, not ourselves (2 Corinthians 4:5).

Accepting God's gift of redemption gives us Christ-like SELF-LOVE. But NOT because we are worthy—because God is worthy.

God's redemption gives us the freedom that comes from focusing OUTSIDE of ourselves. If we miss that off-ramp and our eyes remained fixed inward, we will have trouble loving God. And if we don't love God, we cannot love others.

I ask God to guard my heart from craving and chasing self-focused love and, instead, keep me running toward the full embrace of HIS LOVE.

WHAT ABOUT YOU?

When was the last time you considered the steps needed to keep your faith off the SELF LOVE pathway?

"This is how God showed his love among us: He sent his one and only Son into the world that we might live through him. This is love: not that we loved God, but that he loved us and sent his Son as an atoning sacrifice for our sins. Dear friends, since God so loved us, we also ought to love one another." 1 John 4:9-11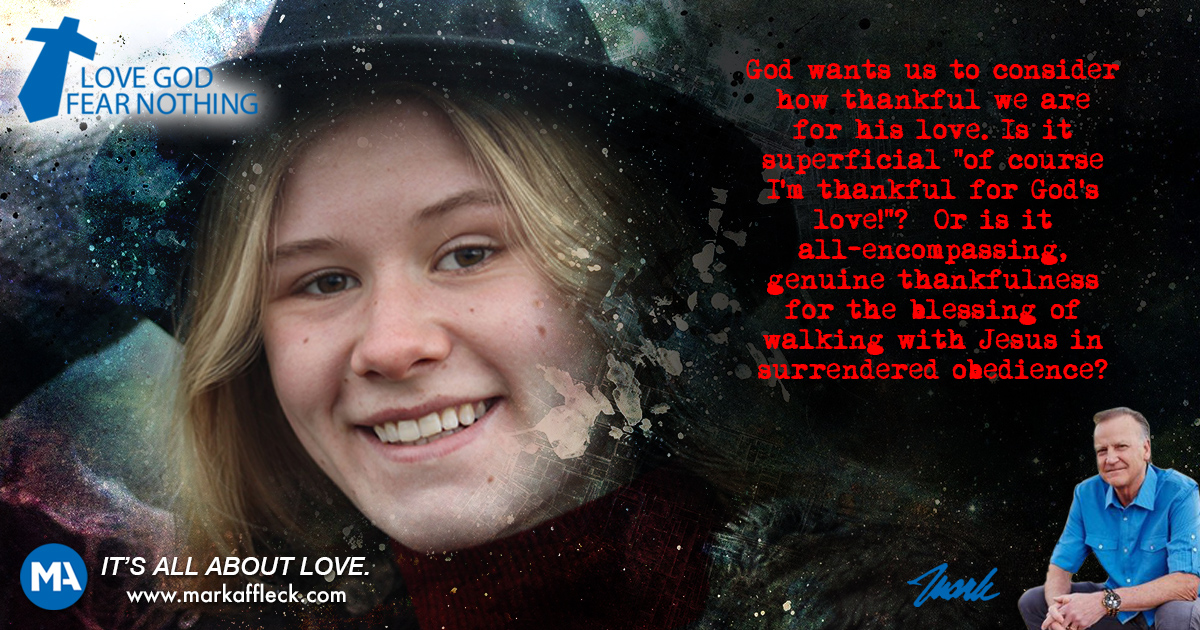 Hey, like this? Why not share it with a buddy?
Related Posts