REMOTE CONTROL NATION Slammed my Faith Walk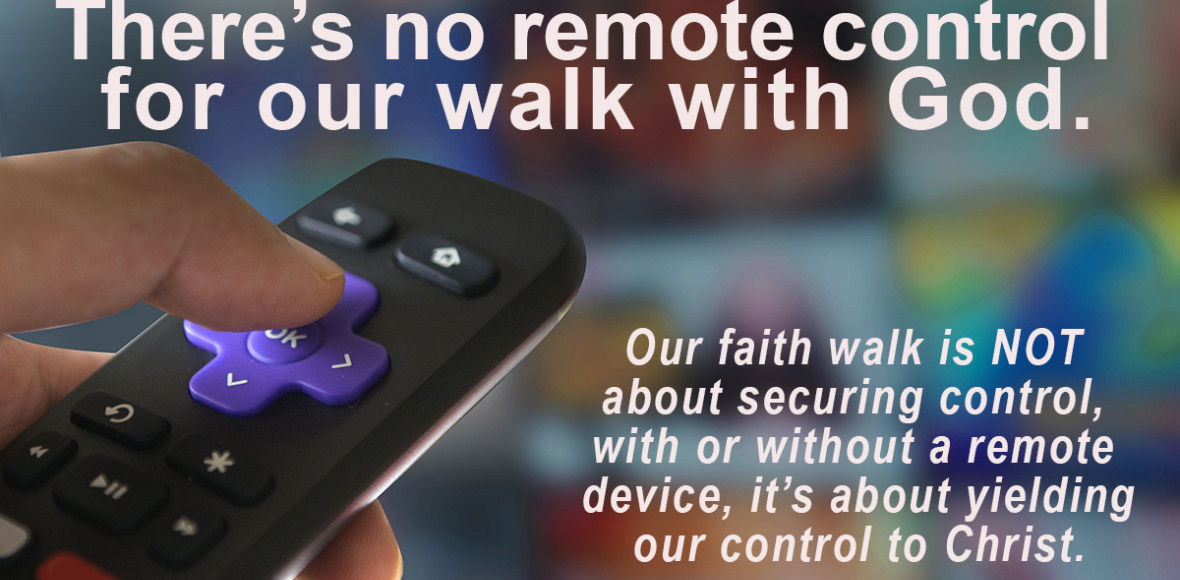 Originally developed to help us avoid getting up to change the channel on our tv "set," the REMOTE CONTROL has evolved into a metaphor for life itself. Since we're living in a remote-control culture, it's only natural that Christians can be tempted to apply that instantaneous one-click thinking to our spiritual maturity.

Remote technology has enabled us to control things–from a distance–that make life a little less complicated. I am not troubled by the ever-expanding ubiquity of remote controls. Remote control doctors, lawn mowers, cars, airplanes, and barbecues. Keep them coming!

My war is against the inexorable proliferation of a Remote-Control MINDSET that removes our emotional connectedness from life. If we're not careful, it's a short jump to searching for Remote Control SPIRITUAL MATURITY.

Here's the problem: WE hold the remote controls we use every day! But there is no remote control for our walk with God. Our faith is not about SECURING CONTROL, with or without a remote device, it's about yielding our control to Christ.

The ACTION STEP is to stop looking for remote control faith and, instead, yield to God by committing every day to spend time with him in his Word. But that's difficult because we are prone to drift on our faith walk toward thinking that we can control things on our own. That life's questions can be found in MAN when, in fact, they can ONLY be found in GOD.

Entering that drift makes us susceptible to searching for a remote control to "make us spiritually mature." Then, when we end up in one of life's dark tunnels, we search frantically (and futilely) for a remote control for understanding, discernment, and direction.

And of course, it is not there.

Life has but one real remote control and it resides in Christ.

Don't be discouraged that "one-click spiritual maturity" does not exist. Instead, remember that growing our faith comes from discipline, day in and day out over a lifetime. It is a never-ending journey that cannot be propelled by instant steps produced by a remote control (2 Peter 3:18).

We find discipline in Jesus, not a remote control.

"Take the time and the trouble to keep yourself spiritually fit." 1 Timothy 4:7

I ask God to help me fight off the temptation to find "shortcuts" in my faith walk. To remind me every day that we can't use a remote control to develop SPIRITUAL DISCIPLINE.

WHAT ABOUT YOU?

What can you do this week to stop thinking spiritual maturity can be found instantly in a remote control? Read the Bible? Pray? Find a quiet space with God to meditate on his Word? All the above?

"Not that I have already obtained all this, or have already arrived at my goal, but I press on to take hold of that for which Christ Jesus took hold of me. Brothers and sisters, I do not consider myself yet to have taken hold of it. But one thing I do: Forgetting what is behind and straining toward what is ahead, I press on toward the goal to win the prize for which God has called me heavenward in Christ Jesus." Philippians 3:12-14

"How can you be so foolish! You began by God's Spirit; do you now want to finish by your own power?" Galatians 3:3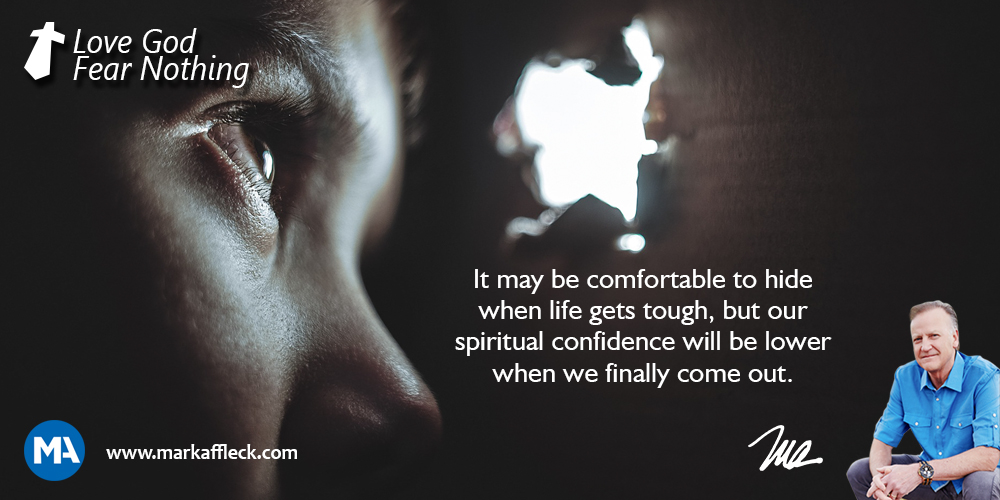 Hey, like this? Why not share it with a buddy?
Related Posts