Minimalism is WHITE HOT, But Don't Touch It.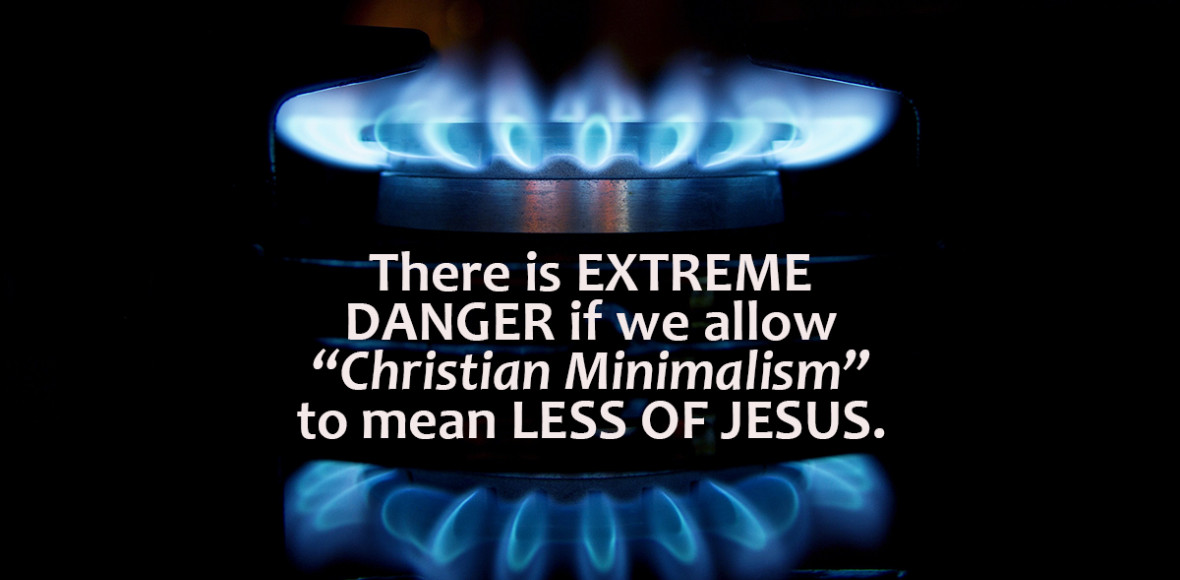 Minimalism is WHITE HOT right now! Minimalism in homes and cars. Minimalism for the environment. Minimalism in relationships and lifestyles. And yes, minimalism in Christianity.

That's the thought I woke up to this morning while getting ready to take another step in our year-end FAITH INVENTORY to build a ramp to 2022. I landed on this theme by thinking that believers should live a minimalistic life. But that theme changed quickly and dramatically. Here's the story.

min·i·mal·ism Living with simplicity and being content with a "less-is-more" attitude toward life.

There's nothing wrong with minimalism and, in fact, much to admire about its positive benefits. The Bible is full of direction toward that end.

"Keep your life free from love of money, and be content with what you have, for he has said, "I will never leave you nor forsake you." Hebrews 13:5

But when it comes to our faith walk with Christ, there is EXTREME DANGER if we allow "Christian Minimalism" to mean LESS OF JESUS in our faith walk.

Our goal as believers should be to achieve MAXIMALISM with Christ. To want MORE of Jesus, not less. It's a matter of not settling for a MINIMALISTIC relationship with Jesus. After all, the God of Heaven and earth is omniscient and omnipotent. He knows everything about everything…and that includes you and me.

"Great is our Lord and mighty in power; his understanding has no limit." Psalm 147:5

Living with MAXIMALIST FAITH means we follow a BIG GOD. We seek to emulate Christ by living a God-centered and Christ-glorifying life. We take our rightful place looking up at and to God as the king of kings.

Here are the questions I want to ask myself in 2022 when I'm tempted to minimalize God:
Is my God big enough to be trusted no matter what circumstances cruise through my life's viewfinder?
Is my God big enough to vanquish my "big problems" that will inevitably show up?
Is my God big enough to have me love him MORE and fear LESS in my life?
Those are the questions. Here is the action step toward keeping God "BIG" every day:

The closer we get to God, the bigger he becomes. Bigger than our relational conflicts. Bigger than our finances. Bigger than EVERYTHING.

That's why I ask God to help me keep "Christian Minimalism" from taking me away from "Christian Maximalism" and the spiritual discipline of developing an intimate relationship with Jesus.

WHAT ABOUT YOU?

How will you make sure "Christian Minimalism" doesn't take you away from "Christian Maximalism" and the spiritual discipline of developing an intimate relationship with Jesus?

"Do you not know? Have you not heard? The LORD is the everlasting God, the Creator of the ends of the earth. He will not grow tired or weary, and his understanding no one can fathom." Isaiah 40:28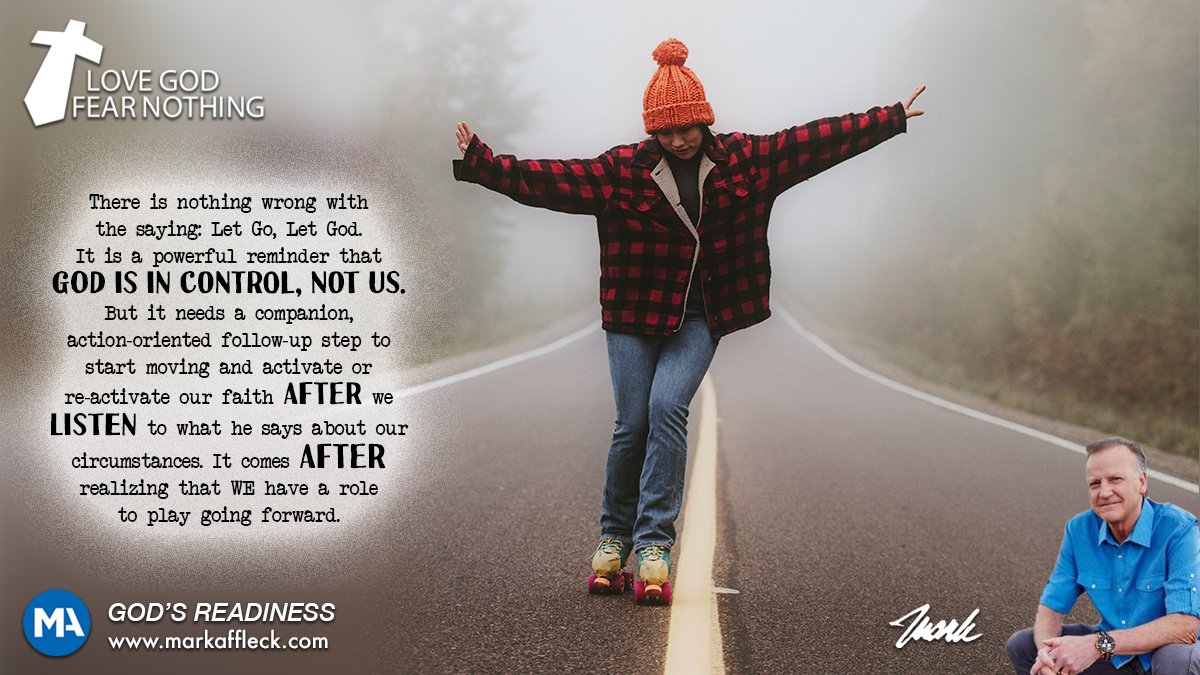 Hey, like this? Why not share it with a buddy?
Related Posts