I Went FUNKADELIC Yesterday Without Music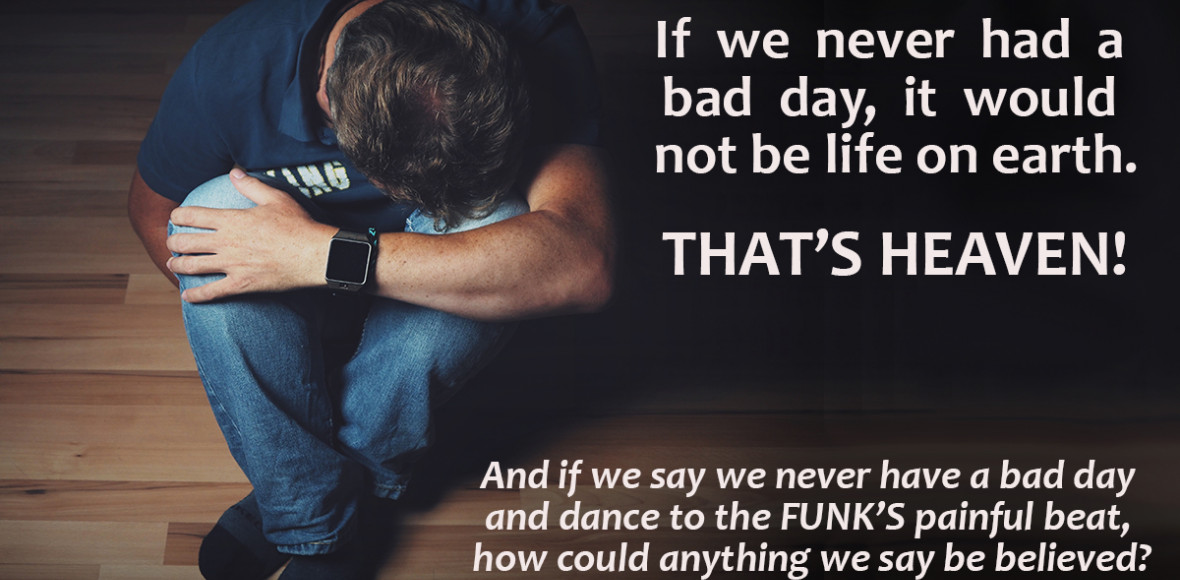 TRANSPARENCY ALERT!

I was in a deep FUNK yesterday. All day. Disappointed and disillusioned. Pained and plaintive. Depleted and downcast. It wasn't depression. It wasn't a lack of being present. It was…well, a funk.

I'm not talking about the music genre that originated in African American communities in the mid-1960s and made famous later by the king of funk George Clinton. I'm talking about funk as the dictionary describes it: "a state of nervous depression; sadness; drawing back from fear or pain or disappointment."

Falling into a funk causes us to doubt ourselves. To catastrophize what would otherwise be just another step on our earthly journey. And while this is happening, Satan is watching us toss and turn in the funk's clutch like a hawk preparing to dive-bomb an innocent dove hopping about on the ground below.

Christians struggle with uncertainty when they are gripped by the funk. They are certain they love God–even as nagging fears bite in the night—but their faith's gearbox has seized up and they are unable to pop the clutch. That was me YESTERDAY.

HOW DO WE ESCAPE THE FUNK?

We should treat a funk like going to the doctor when we're sick. Finding a mechanic when our car breaks down. Going to the bank to withdraw money. For a funk we need to seek out God, the great physician.

"Why, my soul, are you so dejected? Why are you in such turmoil? Put your hope in God, for I will still praise him, my Savior and my God." Psalm 42:5

We worship and tremble in our steps to call out for and call on God's grace to replenish what has been depleted. To receive the energy that enabled Christ to endure the Cross. To ask God "what's next, Lord?" We move from funk to faith.

We wrestle away from the funk's vise-like tentacles by knowing and believing that our faith walk will resume and shed the shackles that had us trapped by lies we know better than to believe, but temporarily could not shake.

The good news? God NEVER wastes our funk-filled days. Out of our joy-robbing funk comes deeper compassion and an inescapable certainty that we have been strengthened, once again, by God lifting us up. We trudge on a bit wiser and better equipped for what might come tomorrow.

If we never had a bad day, it would NOT be life on earth. THAT'S HEAVEN! And if we say we never have a bad day and dance to the funk's painful beat, how could anything we say be believed?

I thank God for being there to rescue me from the funk-filled days that pop up in my life. For giving me the strength to recognize them early and come to him immediately to counter my depletion with his replenishing Word of truth.

WHAT ABOUT YOU?

What do you do when you're in the grip of a FUNK?

"The Lord is the one who will go before you. He will be with you; he will not leave you or abandon you. Do not be afraid or discouraged." Deuteronomy 31:8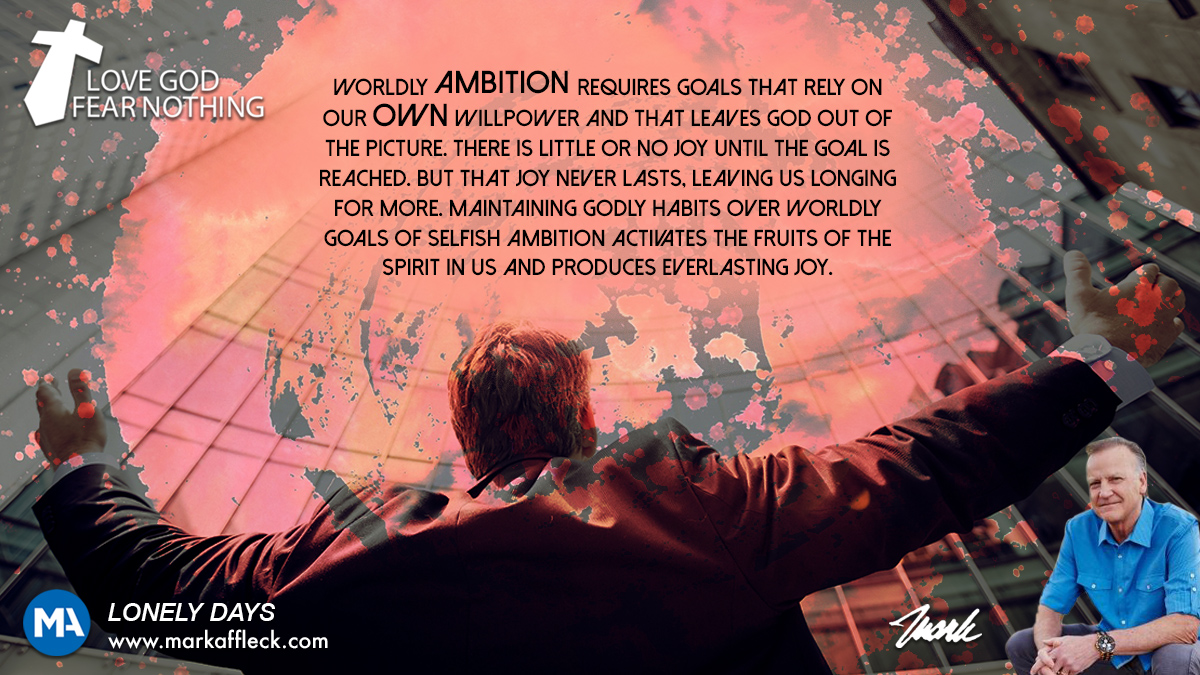 Hey, like this? Why not share it with a buddy?
Related Posts