Do YOU Have the Power to CHOOSE Wisely?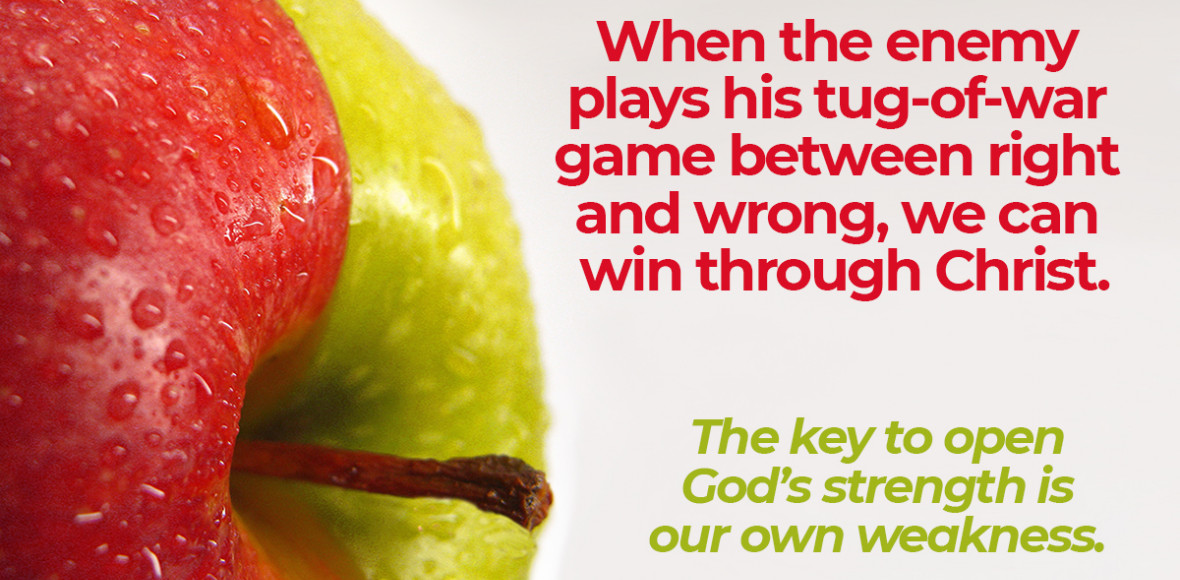 I was falling prey to "Satan's Veil" and knew I had only seconds to choose!
The enemy's number-one goal is to separate us from the source of life—Jesus Christ—and he uses three tactics to veil our judgment and accomplish his wicked schemes:

A strained relationship with our Savior.

A clouded mind.

A heart riddled with doubt and indecision.
     A compromise here, a shortcut there, and the patterns are set. Before we know it … well, you get the picture.
     If the devil can pull you and me into a lifetime of poor choices—and ultimately bondage—he knows we will have no peace, no zest for living let alone serving Christ and building his Kingdom.
     When a split-second decision stared me in the face, I could hear the words of the prophet Elijah ringing in my ears: "Make a choice." (See 1 Kings 18:17-46.)
     I knew my only hope was a DECISIVE MINDSET and the predisposition to act fast. Thankfully, the power to choose wisely came from having my spiritual radar directed toward God 24/7. And because of this, I was able to act when the Holy Spirit said "GO!"
     When the enemy plays his tug-of-war game between right and wrong, we can win the tussle through Christ's divine empowerment. Believe it or not, the key to His strength is our own weakness.
     Through humble dependence on Jesus Christ, we find the strength to put off our old life and to grow in our new one. The power pitfall is self-reliance and failure to see that without Christ we can do nothing that is spiritually significant.
     The power principle is that divine strength is perfected in human weakness.
We must train spiritually every day.
     Without prayer, Bible study, and the church, we can't grow. And without daily training, we fall prey to poor choices and the devil's schemes. Paul said that a competitor goes into strict training. He beats his body. He strained. Stretched. And pressed on. This kind of discipline is no accident. "Train yourself to be godly" (1 Timothy 4:7) "Learn to endure hardship (Hebrews 12:7).
Discipline puts feet on our faith.
     In Philippians 3:13 Paul said, "I struggle for what is ahead." He didn't look back. He reached forward. He was committed to living the Christian life that would have him act decisively and choose wisely every minute of every day.
     I ask God to keep me in constant touch with him so I can discern in real time what he would have me do…what he would have me decide…and what he would have me trust him with.
WHAT ABOUT YOU?
     What decision have you been putting off?
"Believe and do not doubt, because the one who doubts is like a wave of the sea, blown and tossed by the wind. Such a person is double-minded and unstable in all they do." James 1:6–8
Hey, like this? Why not share it with a buddy?
Related Posts