Do YOU Have BELIEF That Blows Away YOUR Suffering?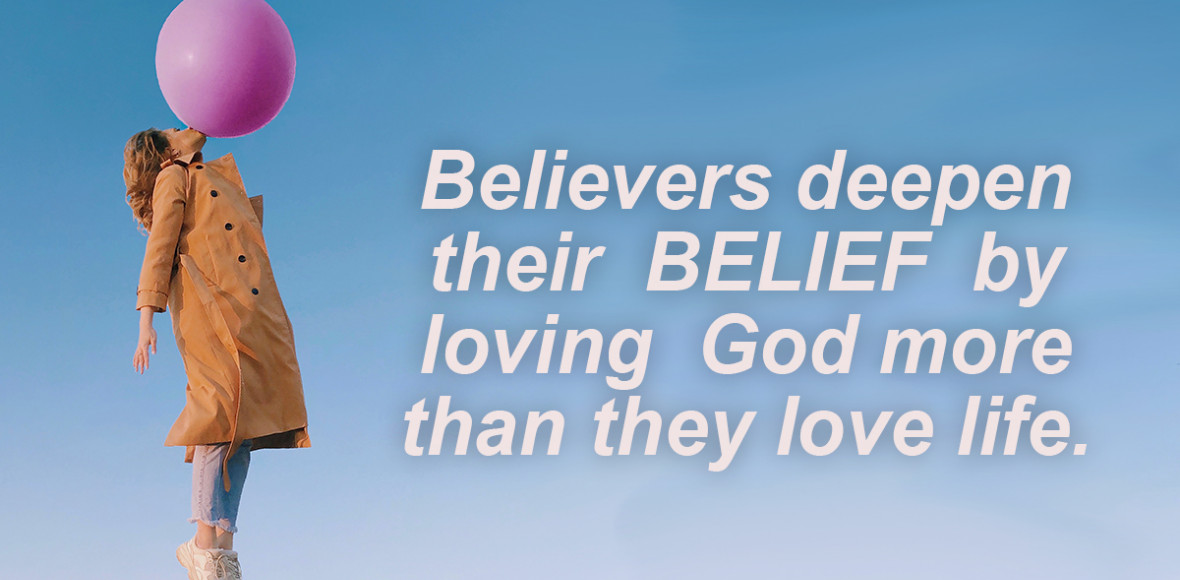 The Word of God is TRUTH. The word of the world is DECEPTION. That tenet impacts believers and unbelievers alike:

UNBELIEVERS: Unbelievers need to be told about God's truth so they can REJECT the world's lies.

BELIEVERS: Believers need to LIVE life on God's sturdy foundation of TRUTH and not EXIST on the world's slippery slope of LIES.

Belief is at the heart of both points. For believers, the pathway to fully embracing God's TRUTH is to believe—with a CAPITAL B–that he is in control and we are not…even when we SUFFER through the storms of life.

The message here is simple but life-changing: Believers deepen their belief by loving God more than they love life. They openly endure suffering while waiting for God to bring them something the world cannot deliver—peace, protection, and power to endure to his glory and for his Kingdom.

God gives the world a gift through suffering. When his children suffer yet still believe with a CAPITAL B, he is showcasing his love through their hope in him. Through their love of him more than their love of life.

The Apostle Paul is telling us here that God's wisdom is so sturdy that we cannot offer him anything he does not already possess. We cannot tell him anything he does not know. We cannot surprise him with anything we do. How can we be anything but amazed by his ways? Take a look:

"Oh, the depth of the riches of the wisdom and[a] knowledge of God! How unsearchable his judgments, and his paths beyond tracing out! 34 "Who has known the mind of the Lord? Or who has been his counselor?" 35 "Who has ever given to God, that God should repay them?" 36 For from him and through him and for him are all things. To him be the glory forever! Amen." Romans 11:33-36

We cannot give God anything that is ALREADY OWNED by him. EVERYTHING in the life of a believer who believes with a CAPITAL B is from God, through God, most importantly—FOR HIS GLORY.

I ask God to help me believe with a CAPITAL B and commit to live with the knowledge that everything in my life is owned by him and directed by him.

WHAT ABOUT YOU?

Do you have belief that blows away your suffering?

"Count it all joy, my brothers, when you meet trials of various kinds, for you know that the testing of your faith produces steadfastness. And let steadfastness have its full effect, that you may be perfect and complete, lacking in nothing." James 1:2-4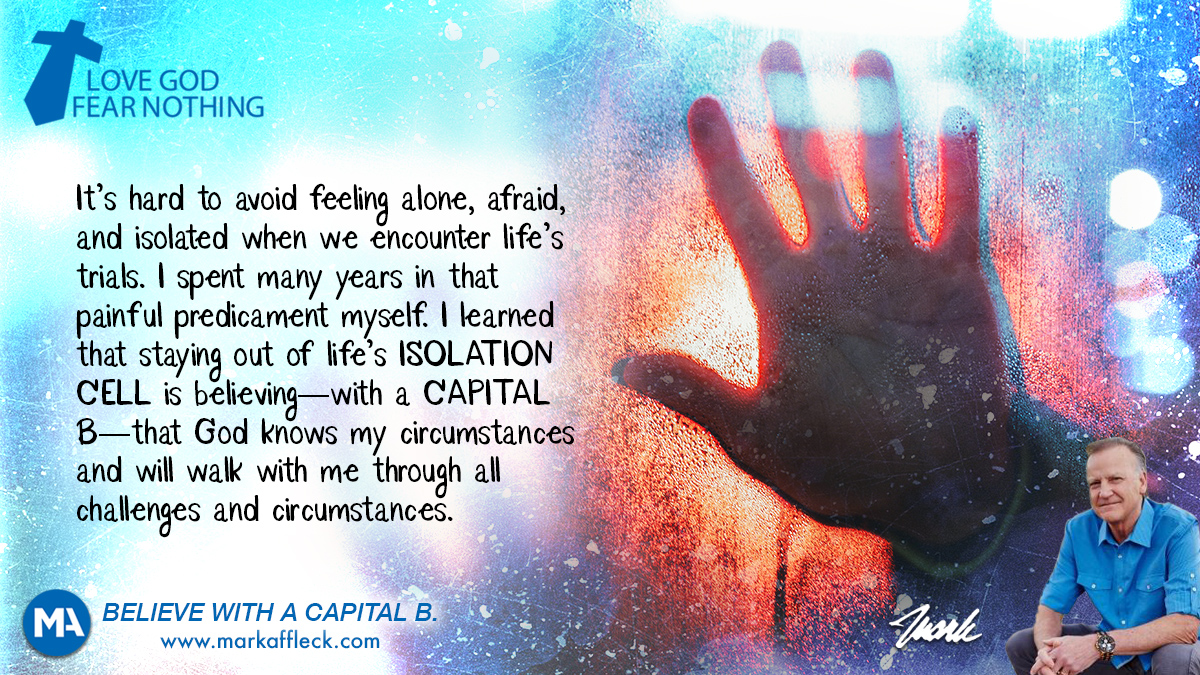 Hey, like this? Why not share it with a buddy?
Related Posts