Bottle January's Commitment or it will be February's Memory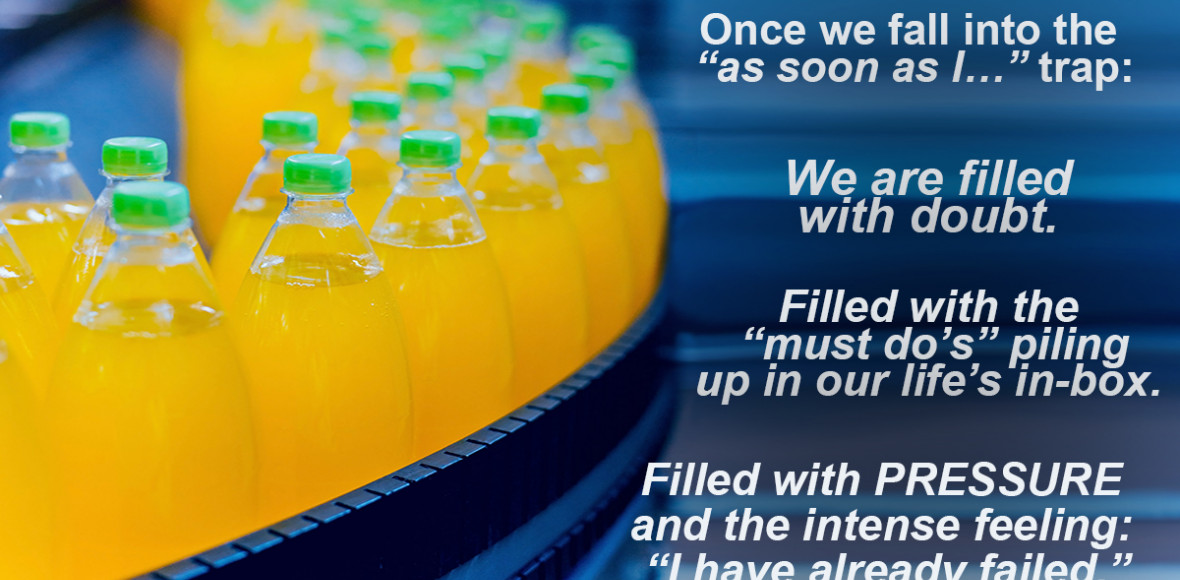 This just in from our global online tribe: "I committed with you to increase my SPIRITUAL DISCIPLINE in January, but I have already fallen behind. What can I do to get back on track?"

I'm glad this comment surfaced early in the month because I've been thinking that there are probably many people already struggling to stay committed to their commitment to have more SPIRITUAL DISCIPLINE in 2022.

I know that all of us experience some form of this mental drill at some point: As soon as I…

Restore that relationship. Fix that fear. Kick that habit. Get that promotion. Pay off that debt. Calm that anxiety. Boost that self-confidence. Or so many other things.

. . . Then I will become more spiritually disciplined.

No, we won't.

Once we fall into the "as soon as I…" trap, we are filled with doubt. Filled with the "must do's" piling up in our life's in-box. Filled with PRESSURE and the feeling "there is no time…I will not reach my goal…I have already failed."

But don't panic if you're feeling that pressure. WE NEED PRESSURE!

Without it, we procrastinate and squander time. Idleness leads to isolation and indecision and, eventually, impotence. Pressure builds our faith when we endure and overcome its demands that none of us could ever handle on our own.

God doesn't ask for the seemingly impossible from the "under-loaded" believer. For that he calls on "over-loaded" saints looking for their next God Mountain to climb. Looking for MORE.

"Then I heard the voice of the Lord saying, "Whom shall I send? And who will go for us? And I said, "Here am I. Send me!"" Isaiah 6:8

When I put myself into the MORE mindset, I always feel closer to God and am more disciplined spiritually. I trust him more and me less. I love others more.

The pressure prompts me to pay closer attention. Be more serious about the call and the mission and the work. But most importantly, it inspires me to focus on touching people who do not know Jesus.

Procrastination is the sport of self-sabotage and I do not want to be put in that game.

The Enemy is hoping we waste time and wrap up our earthly stint with zeroes on our Eternal Scoreboard.

Many Christians across the planet have a stalled faith walk because they want to snap their fingers and suddenly BE SPIRITUALLY DISCIPLINED. It doesn't work that way. If we made a commitment to spiritual discipline in January, we cannot achieve it TOMORROW. But we must start it.

I ask God to give me the strength to fight off the urge to adopt an "as soon as I…" mindset and, instead, be open to his direction.

WHAT ABOUT YOU?

Do you have any "As soon as I…" projects in your life? Is being focused on FINISHING your spiritual discipline keeping you from STARTING?

"Then another said, "I'm ready to follow you, Master, but first excuse me while I get things straightened out at home." Jesus said, "No procrastination. No backward looks. You can't put God's kingdom off till tomorrow. Seize the day." Luke 9:61-62 MSG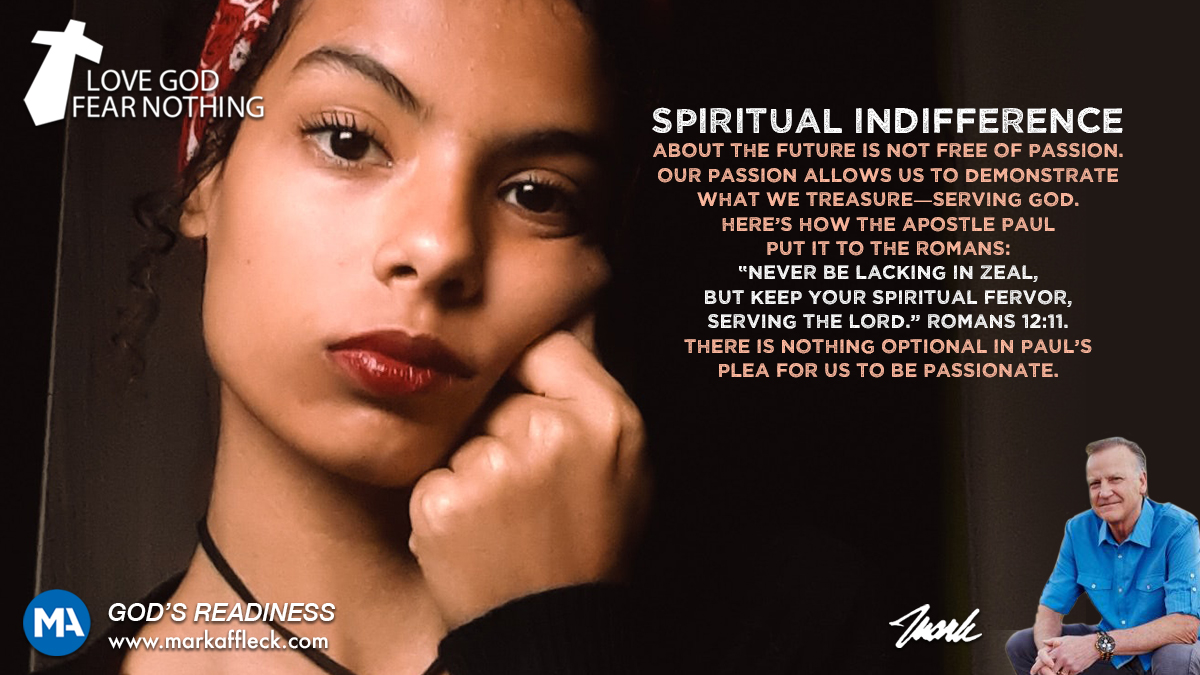 Hey, like this? Why not share it with a buddy?
Related Posts