7 Ways to RADICALLY TRANSFORM Your Faith in 2022
I rarely, if ever, use headlines like this one. They come off sounding like "another hack" that I see so much of online today and almost always turn me off. But I'm using this approach here, one time, during our end-of-year FAITH INVENTORY as we build our ramp to 2022. That's how strongly I feel about the power behind identifying the biggest challenges Christians face in their walk with Jesus, as identified by this ministry's global tribe of 1.5 million online followers around the world.

Here's the motivating force behind this message:

The believers who fight through the challenges of life–and grow spiritually in the process–are the ones who manage DISCOMFORT and DISAPPOINTMENT the best. And that takes an intentional effort.

To that end, what follows below are the SEVEN CHALLENGES I will be praying for strength to overcome in 2022. Please join me and consider how God could bless your life if you called on him to help you prevail against these challenges and, in the process, become STRONGER spiritually.

CHALLENGE #1: PAIN
I am in PAIN IMPACT: Suffering
GOD'S PROMISE: "For the sake of Christ, then, I am content with weaknesses, insults, hardships, persecutions, and calamities. For when I am weak, then I am strong." 2 Corinthians 12:10

CHALLENGE #2: HOPELESSNESS
I feel HOPELESS IMPACT: Emptiness
GOD'S PROMISE: "Let him not trust in emptiness, deceiving himself; For emptiness will be his reward." Job 15:31

CHALLENGE #3: ANGER
I am ANGRY IMPACT: Frustration
GOD'S PROMISE: "My dear brothers and sisters, take note of this: Everyone should be quick to listen, slow to speak and slow to become angry, because human anger does not produce the righteousness that God desires." James 1:19-20

CHALLENGE #4: INADEQUACY
I feel WORTHLESS IMPACT: Loneliness
GOD'S PROMISE: "So do not fear, for I am with you; do not be dismayed, for I am your God. I will strengthen you and help you; I will uphold you with my righteous right hand." Isaiah 41:10

CHALLENGE #5: FEAR
I am AFRAID IMPACT: Uncertainty
GOD'S PROMISE: "For I know the plans I have for you, declares the LORD, plans for welfare and not for evil, to give you a future and a hope." Jeremiah 29:11

CHALLENGE #6: CONTROL
I am the BOSS IMPACT: Selfishness
GOD'S PROMISE: "Do nothing from selfishness or empty conceit, but with humility of mind regard one another as more important than yourselves; do not merely look out for your own personal interests, but also for the interests of others." 2 Corinthians 12:10

CHALLENGE #7: NO SPIRITUAL GROWTH
I am STAGNATING IMPACT: Complacency
GOD'S PROMISE: "We are not meant to remain as children, but to grow up in every way into Christ." Ephesians 4:14-15

I ask God to give me the strength to focus on how he would have me respond to these seven challenges in the new year. All and always to his glory.

WHAT ABOUT YOU?

How can YOU prepare to fight through these seven challenges in 2022?

"Everyone who calls on the name of the Lord will be saved." Romans 10:13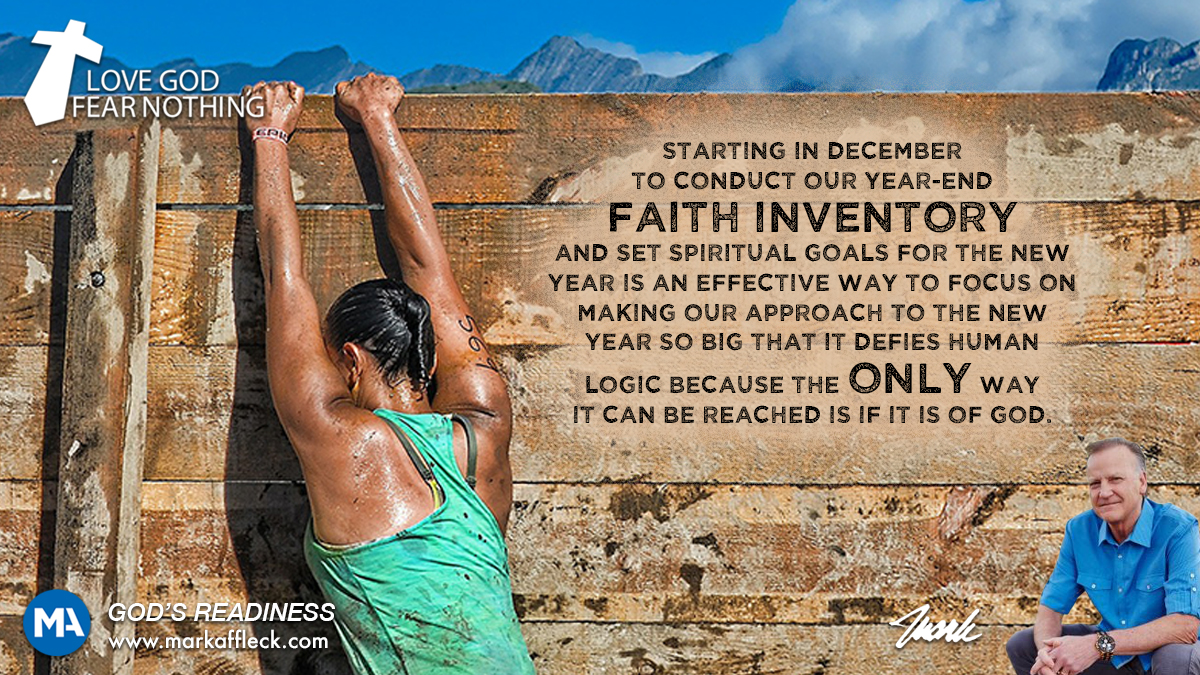 Hey, like this? Why not share it with a buddy?
Related Posts