Two Words Christians Fear The Most—FEAR NOT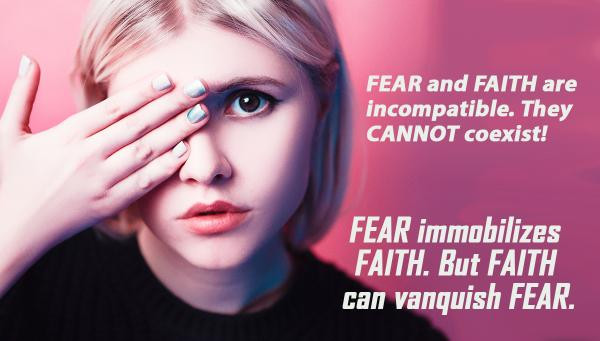 FEAR NOT.
QUICK! What just went through your mind in response to those two words? Were your thoughts mostly POSITIVE on viewing "Fear Not" as a safe refuge from the world's uncertainty?
Or did your mind cough up something NEGATIVE that looked at "Fear Not" as an impossibility in your life today?
A quick review of past comments from our global online tribe revealed that about 80% of the time believers viewed "Fear Not" as negative in terms of difficult to live out; and the other 20% reacted with a combination of mixed and positive reactions to God's powerful direction in Isaiah:
"Fear not, for I am with you; be not dismayed, for I am your God; I will strengthen you, I will help you, I will uphold you with my righteous right hand." Isaiah 41:10
My own reaction to "Fear Not" early in my faith walk was something like: "Are you kidding? As if I could ever do THAT."
I was playing football in college at the time and tried without success to use that disciplined mindset to talk myself into living without fear. Sort of a "fake it 'til you make it" strategy to hide my spiritual insecurity because I had decided that this "Fear Not" thing was impossible for me.
The turning point for me came when I realized that FEAR and FAITH are incompatible (Hebrews 11:6). They cannot coexist!  FEAR immobilizes FAITH but FAITH can vanquish FEAR.
God gave me hope through this FEAR/FAITH nexus. Drawing closer to God and developing spiritual muscles showed me example-after-example of the Lord doing the impossible of freeing Christians from debilitating fear.
And I clearly saw that I can trust God because of all of the times he has proven faithful IN MY LIFE.
Growing closer to God allowed me to hear and believe his promise to be with me if I trusted him. And that's when I realized HE WAS ABLE TO TAKE ON ANY ENEMY FOR ME, WITH ME. All I had to do was GIVE IT TO HIM and stop trying to do it on my own.
From that day on I have looked at "Fear Not" as God's call to have FAITH in him. To believe he is with me. To know that he will give me strength. To grip his promise to uphold me because he is sovereign and righteous.
I thank God for promising that we need not fear if we have faith in him and trust him and surrender to him and obey him.
WHAT ABOUT YOU?
What will you do in the next few days to FEAR NOT? C'mon, God is bigger than ANY fear you have.
"Even though I walk through the valley of the shadow of death, I will fear no evil, for you are with me; your rod and your staff, they comfort me." Psalm 23:4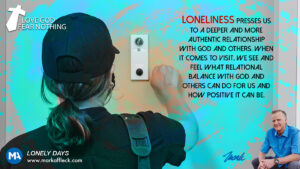 Hey, like this? Why not share it with a buddy?
Related Posts