Pray ALL Day? "Kinda." Just Wash Your Hands.
I just discovered the most powerful prayer hack ever. Here's the story…
Just one of the ways COVID-19 has changed our life comes from the government's instruction to wash our hands throughout the day for 20 SECONDS each time. That's an eternity!

We're told to count the seconds by singing the happy birthday song TWICE. I gave up that silly dance like I would drop a baked potato coming off its 450-degree launch pad.

And then I thought: What if I PRAYED every single time I washed my hands!

I tried it and was stunned by the power that came from focusing on God and prayer ALL DAY LONG.

This approach goes well beyond "forcing" a few quick prayers several times a day in a way that makes them rote and disingenuous.

I do not allow these prayers to be general. Don't get me wrong, praying is praying and it is ALWAYS GOOD. There is nothing wrong with that approach, but over time it becomes difficult to sustain generic prayers.

Moving away from general prayers takes me to very specific prayers for whatever comes into my mind in that very moment. Let me share with you what that looked like a few days ago.

There were five hand-washing prayers that day.

ONE I prayed for me family by name—my wife, my kids, my grandkids.

TWO I prayed specifically for a big challenge facing me later in the day.

THREE I prayed for my words on a ZOOM call coming up in a few hours.

FOUR I prayed for peace and contentment in my day's circumstances.

FIVE I prayed for the country's streets of fire, fury, and frustration.

I pray to God that no matter what it takes, he help me seek him in prayer constantly, day in and day out.

"Rejoice always, pray without ceasing, give thanks in all circumstances; for this is the will of God in Christ Jesus for you." 1 Thessalonians 5:16-18

WHAT ABOUT YOU?

Will you try the WASHING-HANDS PRAYER today?

Headed for the washroom? Try it.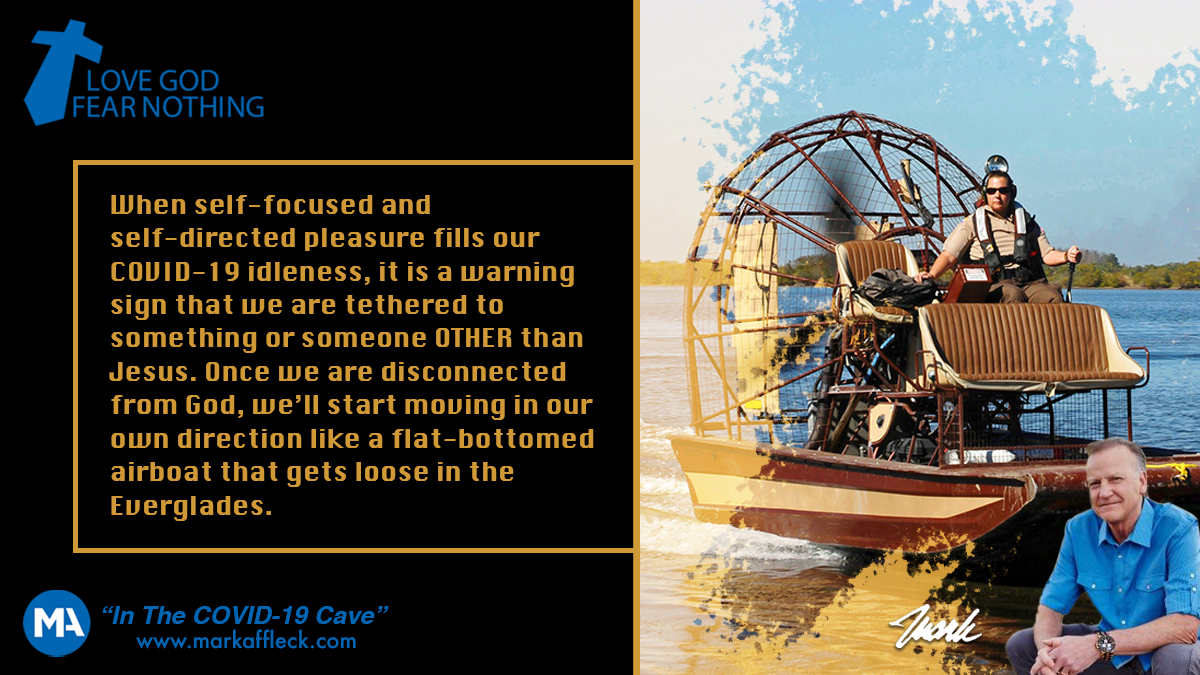 Hey, like this? Why not share it with a buddy?
Related Posts