GOD is Trying to Tell YOU Something RIGHT NOW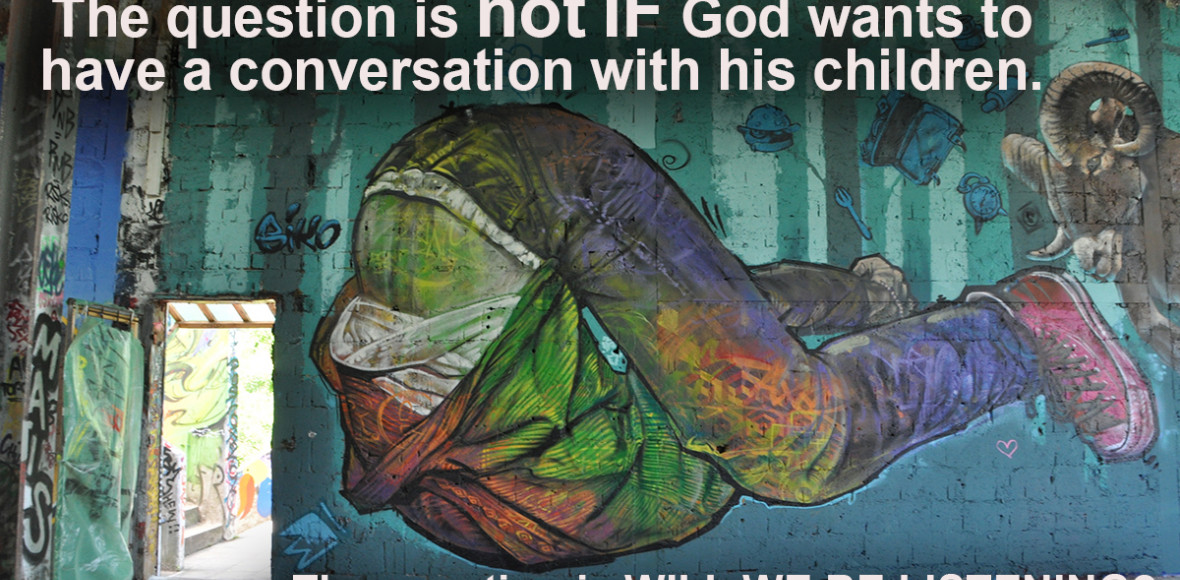 If you are a Christian, God is trying to tell YOU something RIGHT NOW. And that will be the case tomorrow. And the next day. And it will be true every day…forever. The question is not IF God wants to have a conversation with his children. THE QUESTION IS WILL WE BE LISTENING.

Hearing the voice of God is one of the most important subjects for all believers committed to intimacy with Christ and spiritual growth. And I know from many years of personal experience that LISTENING for God's voice is a spiritual IMPERATIVE—we must do it.

Listening for God's direction and waiting for God to speak is a sign of spiritual maturity–both when life is smooth and when it's rocky, too. That's why this month we are going to drill deep into God's truths on hearing his voice and explore the "what" and "why" and "how" surrounding this life-changing subject.

Listening for God's direction has transformed my faith walk and blessed me beyond words. It has become the foundation of my daily quiet time with him. Here's a snapshot of my Listen-To-God story:

I go to God every day fully open to LISTEN for his direction. Then, armed with his truth and power, I go back into the world and apply what I heard. Then I take that fresh perspective back to God to share my heart and LISTEN, again, for his direction. Then it's back out on the next day to repeat the process. Then back for more LISTENING. Then back out. And the cycle never stops. I have been doing this for 20 years. It has transformed my heart. Strengthened my faith. And changed my life.

Here are some of the Listening-To-God Basics we'll be addressing this month:
The best way to hear from God is to have a friendship with him that produces a conversation. Not to force it by our own power.
As Christians, we need to reflect on WHY we want to hear from God. Truly open to hear whatever he says? Or for a selfish end?
When listening for God's voice, we need to look for an authoritative tone that arrives in a spirit of love, peace, goodness, joy, and kindness.
Christians must INTENTIONALLY listen for God's voice and EXPECT it to come.
LISTENING must have the same high importance that ASKING carries with it in our conversations with him.
I ask God every day for the courage to LISTEN to what he has to say. To be fully open to his direction. To obey what I hear and glorify him in the process.

WHAT ABOUT YOU?

When was the last time you intentionally LISTENED for God to speak into your life? What is he trying to tell you TODAY?

"My sheep listen to my voice; I know them, and they follow me." John 10:27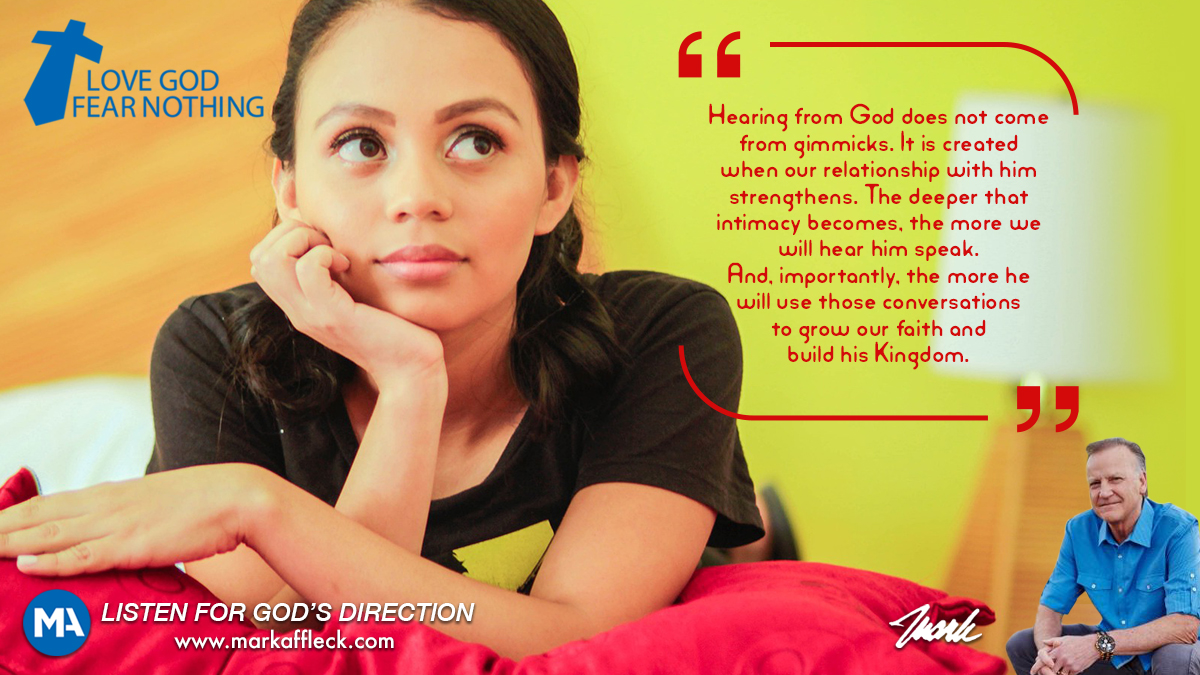 Hey, like this? Why not share it with a buddy?
Related Posts